Ariungoo Khurelbaatar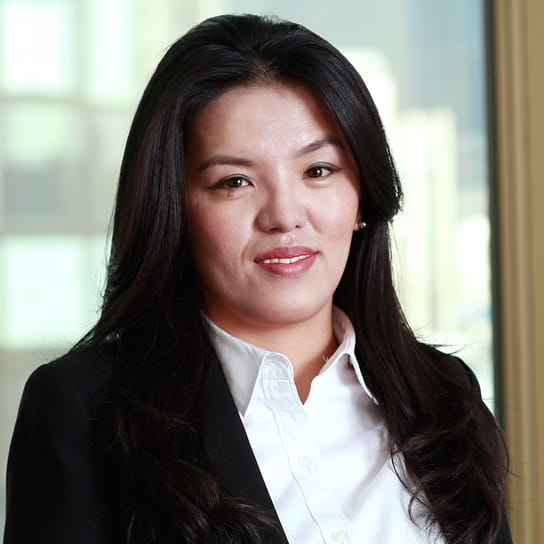 Languages
English, Russian, Japanese, Mongolian
Associate, Ariungoo Khurelbaatar, advises both international and domestic clients on various matters relating to their Mongolian businesses, such as licensing and compliance, employment and regulatory, incorporations and liquidations.
Before taking up law, Ariungoo was with one of Mongolia's larger group companies, where various interests included mining. This enabled her to gain insight into business fundamentals and practice in Mongolia. Previously, Ariungoo worked as a lawyer for a major Australian law firm in Mongolia.
She is actively involved in the citizenship programme at the firm and pro bono work. Ariungoo Khurelbaatar received her LLB and LLM in Mongolia and Japan, respectively, and is admitted to practice law in Mongolia. She speaks fluent Mongolian and English, and is conversant in Japanese and Russian.
Representative experience
Assisting an international company in relation to their employment and tax disputes.
Acting for an international investor in relation to the acquisition of shares in a Mongolian conglomerate.
Advising international pharmaceutical and nutraceutical groups in relation to their Mongolian market entry, and operational and licensing matters.
Advising an international oil corporation in relation to their existing and intended operations in Mongolia.
Advising international investors on acquisition of interests in Mongolian companies.
Acting for international companies with operations in Mongolia in the infrastructure, auditing, mining and medical sectors*.
Advising a heavy machinery distributor in Mongolia in relation to occupational health and safety matters in Mongolia*.
Advising various international companies in Mongolia in relation to incorporation, liquidation and restructuring matters.*Matters handled prior to joining Hogan Lovells
*Matter handled prior to joining Hogan Lovells.
Latest thinking and events
Hogan Lovells Publications
Client Alerts Ulaanbaatar
Hogan Lovells Events
05 March 2015
Ulaanbaatar, Mongolia