Antoine Juaristi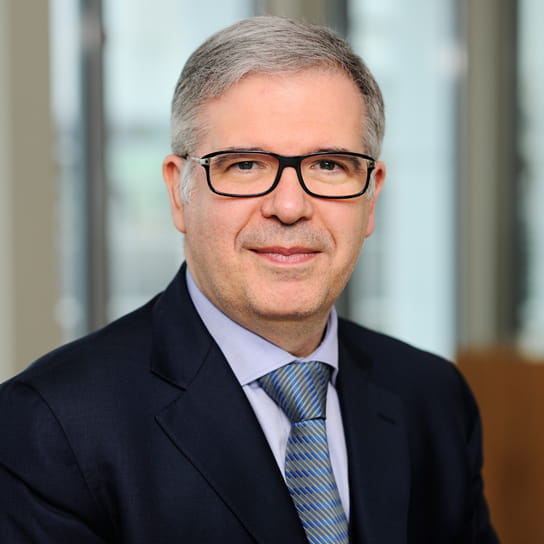 Languages
English, French, Spanish
Antoine Juaristi focuses on banking and finance litigation and is an authority in regulatory finance disputes. He is one of a handful of lawyers whose skills in financial disciplinary proceedings is highly regarded and, as such, was consulted by the Sanctions Commission of the Autorité des Marchés Financiers (AMF) on the potential reform of its disciplinary proceedings.
Antoine has also developed an interest in the pre-litigation analysis of contracts, intervening in several disputes relating to important national and international contracts and where actions before courts are necessary.
Today, Antoine is a recognized authority on issues relating to professional civil liability, and in particular of financial institutions on which he gives presentations and conferences on a regular basis. He has extensive experience in dispute resolution concerning asset management, banking, brokerage, capital markets and derivatives. In addition to his knowledge and experience in the wholesale market, he also has experience in disputes in the private banking sector.
Antoine is admitted to the Paris Bar and Madrid Bar as an Avocat and Abogado del Ilustre Colegio de Abogados respectively. He read law at the Universities of Paris I and II (Panthéon-Sorbonne), and Paris V (René Descartes) and graduated from the Paris Institut d'Etudes Politiques (Sciences-Po). He became a partner with Simmons & Simmons in 2002, before joining Lovells in 2008.
Representative Experience
Defending a German public company in the framework of various litigations regarding structured swaps against French public authorities.
Defending a major portfolio management company in the framework of an investigation carried out by the AMF regarding potential insider dealing.
Assisting a major international insurance company in relation to investments made by its French subsidiary in funds managed by Bernard Madoff Investment Securities ('BMIS').
Defending an investment bank before the Enforcement Committee of the AMF in disciplinary proceedings regarding various bond issues.