Anthony Newton
Senior Associate
London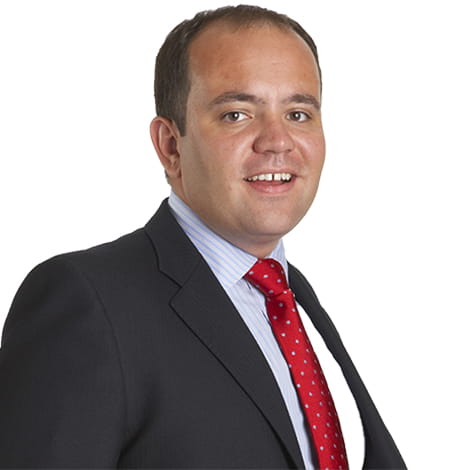 As a senior associate in our London Real Estate Group, Anthony brings a refreshing approach and personal touch to working with our clients. He deals with investment, development and occupational matters and offers a friendly and client focussed service.
Over the past 3 years, Anthony has been particularly focused on the new and fast emerging student accommodation sector. He has extensive up to date experience in investment purchases and development fundings in this area both from a direct-let and secure income perspective.
Anthony also acts for a number of household names in the retail market, particularly in the luxury goods sector. Over the years, he has acted on the development of flagship stores, execution of intensive expansion strategies and on securing the supporting infrastructure (such as head offices, training facilities and distribution centres) that all retailers need. As a keen watcher of the retail market Anthony understands the importance of omnichannel retailing, together with the challenges and opportunities that go with this, and has written and spoken on this topic.
Clients appreciate Anthony's proactive and commercial approach to advising on and resolving legal issues. They have also been impressed with Anthony's ability to quickly grasp the practical fundamentals of an operational business.
Anthony enjoys getting involved in the wider real estate industry and is a member of the Investment Property Forum and Cambridge Land Society. He has also spoken at a number of industry events and is the current co-editor of the second edition of the Global Legal Insights handbook on Commercial Real Estate.
Anthony was delighted to be described by Legal 500 as "calm and assured".
Representative experience
Advising a fixed income fund in purchasing an income strip in a number of student accommodation developments.
Acting for a large pension fund in relation to the forward funding of a student accommodation tower in Nottingham.
Advising a major pension fund on the disposal of a trophy central London asset.
Acting for a large international company in the pre-letting of a 150,000 sq.ft. head office building in the West End of London.
Acting for a number of high end luxury brands in securing additional trading space throughout the UK.
Acting for a large pension fund on the forward funding of a student accommodation development in Chester.
Being "calm and assured"
Legal 500