Ann Morgan Vickery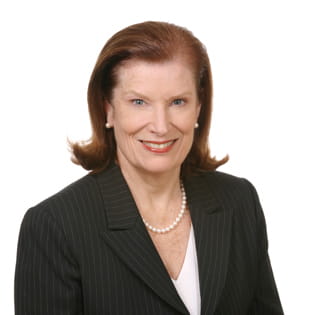 Practice Group
Regulatory
Ann Vickery knows the emerging trends in healthcare policy and uses that knowledge to help manufacturers, associations, and providers of various healthcare products and services regarding the impact of federal laws, regulations, and policies on their businesses, with a particular emphasis on Medicare and Medicaid.
Over the years, Ann's efforts include to reform the U.S. healthcare system. She was involved in the enactment of the Medicare hospice benefit in 1982 and continues to have a special interest in end-of-life care.
Before retiring from the partnership at the end of 2012, Ann Vickery was active in the Hogan Lovells health practice, which she led as practice director from 1991 to 2010. Today, she is Of Counsel in the firm's Washington, D.C. office. Ann has also been active in the firm's management, serving two three-year terms on the Executive Committee of Hogan and Hartson (now Hogan Lovells) and as Managing Partner of its Washington D.C. office.
Before joining our firm in 1978, Ann served for a number of years in the executive branch of the federal government. From 1975 to 1978, she worked on the staff of the U.S. Secretary of the Treasury, and from 1969 to 1974, she was a researcher and staff assistant on the White House staff.
1986
Woman of the Year
National Hospice and Palliative Care Organization
2005-2015
Chambers USA, Healthcare, 2005-2011, 2014-2015; Healthcare: Regulatory & Litigation, 2011, 2014-2015
2013-2015
Healthcare 2007-2009
Washington, D.C. Super Lawyers