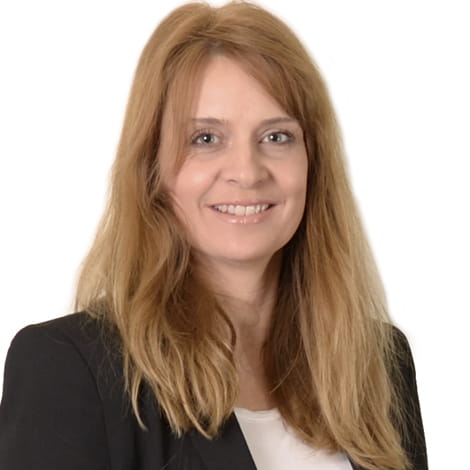 Amanda Onions
PSL Counsel, London
Having worked with private equity houses, management teams and lenders on many aspects of private equity transactions, Amanda supports enterprises throughout their life cycle, steering them through matters of corporate governance, risk management, growth and leverage. With a sound understanding of the triple bottom line and sustainability in a rapidly changing business environment, Amanda plays a key role in the firm's Social Enterprise practice. As global coordinator for the Private Equity Group, Amanda is also responsible for knowledge management, delivering tools and know-how across the firm as well as to clients. She was instrumental in the creation and delivery of the firm's business training programme, aimed at creating a better understanding of business principles and the decision making processes of our clients when delivering legal services.
Education and admissions
Education
LL.B., University of Wolverhampton, (Hons)
LPC, University of Wolverhampton, Distinction
Representative experience
Acquisition of Australian ports by Citi Infrastructure from DP World.
Acting for a consortium of banks on the acquisition by a Vitruvian backed acquisition vehicle on the acquisition of two film companies.
Acting for the banks on the acquisition of OpenBet by Vitruvian.
Management on the sale of Natural Products Limited and subsequent investment in the buyer, an Inflexion backed investment vehicle.
Prof-Media Group, a major Russian media group - on the US$360m acquisition of MTV Russia.
Liberty Global Inc. and the Gasan Group - on the €147m sale of Melita Cable plc, Malta's leading telephony and broadband company.
Warburg Pincus - on the €2.2bN auction sale of SigmaKalon (and won by PPG).
Ramsay Healthcare Limited - on the £193m acquisition of Capio UK's hospital operations from Apax and Nordic Capital.
Lloyds TSB Development Capital Limited - on the £22m management buyout of MB Aerospace Limited and MB Faber Limited.
IRF European Finance Investments Ltd - on its $292.8m fundraising via public and private warrant programs.
Brierley family - on the sale of a majority stake in James Dewhurst Limited to AAC Capital Partners.
Dunedin Capital Partners - on the acquisition of Rathbone Jersey Limited and Rathbone Trust Company Jersey Limited from Rathbone plc.
ACAL plc - on the acquisition of a majority shareholding in Service Source Europe Limited and establishing an Employees' Share Scheme.
Deutsche Beteiligungs AG - on the acquisition of the entire issued share capital of Europe Holdings B.V. from Fraport AG Frankfurt Airport Services Worldwide.
Eton Park - on its INR5.01bn investment in Reliance Capital Asset Management Limited.
Management on the Cabot Square backed investment in Centric Group Holdings Limited.
Directors of Petrojack IV Pte Ltd on the sale of the rig known as Petrojack IV to Seadrill.
Douglas Bay Capital on its £196.5m sale of TDG to Norbert Dentressangle.
Ares Capital Europe Limited on its debt funding of the £74.4m acquisition of Inspired Gaming by Vitruvian Partners.
Ares Capital Europe Limited in its debt funding of the £208m management buy-out of OpenBet.
Exista hf in its €2bn for equity swap restructuring.
Selling shareholders of Abel & Cole - £35m auction of Abel and Cole to Phoenix Equity Partners.