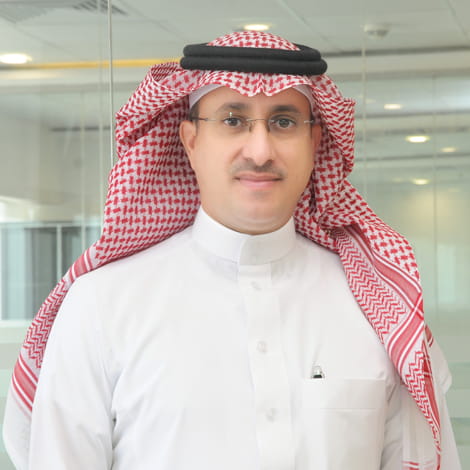 Dr. Najem Alzaid
Associated PartnerRiyadh
Najem Alzaid has vast experience advising both private and public entities on capital markets, corporate law, regulations, legislation, and public policy.
Najem sits on the board of the National Centre for Privatization & PPP (representing the private sector) and the Saudi Electricity Company (representing the Public Investment Fund). He is also a member of the Tadawul regulatory policies and oversight committee.
Prior to joining Z.S&R, Najem served as a commissioner and board member of the Saudi Capital Market Authority (CMA) for two and a half years following his appointment by a Royal Order.
As commissioner of the Capital Markets Authority, Najem chaired a number of committees including the steering committee for the Application of the New Companies Law; Chairmen (or equivalent) of Securities Authorities in the Gulf Cooperation Council Committee (2016); working group for the development of the Committee for the Resolution of Securities Disputes; and Working Group for the Classification of the Capital Market Law and its Implementing Regulations Violations
Education and admissions
Education
Doctor of Juridical Science (SJD), The George Washington University Law School, 2003
Master of Laws, University of Minnesota Law School, 1999
High Diploma in Law, Institute of Public Administration, 1995
B.A. Islamic Jurisprudence and Law, Umm AlQura University, 1994
Management Development Program, London Business School
Leadership in Corporate Counsel Program, Harvard Law School
Bar admissions and qualifications
The Kingdom of Saudi Arabia
Representative experience
Advising the Saudi Public Pension Agency on restructuring the management of its assets and investments.
Advising the Saudi Public Pension Agency on the transfer of ownership of the King Abdullah Financial Centre.
Advising the Raidah Investment Company on its restructuring and corporate governance matters and policies.
Advising Jarir Co. on its corporate governance matters.
Advising the General Authority of Zakat and Tax (GAZT) on its governance matters.
Advising the Public Transport Authority on its governance and the Riyadh Dry Port agreement relating to operating rolling stock and the station's operations and maintenance.
Advising the Saudi Research and Marketing Group in relation to the Capital Market Law and the Listing Rules.
Advising the Higher Education Fund (a multi-billion riyal assets-under-management fund) on various joint ventures and deals including its hotels portfolio joint ventures (+100m SAR).
Advising on a share swap structure between a Saudi-listed company and a leading international marketing company.
Advising Makkah Mass Rail Transit Company on a 3bn SAR procurement to operate and maintain buses and depos in Makkah.
Advising the Development Commission of Makkah region on its various projects and initiatives.
Member of the team responsible for the development of the latest Saudi Companies Law.
Member of the Saudi technical team that negotiated the accession of Saudi Arabia to the World Trade Organization.