Alfred Hoogveld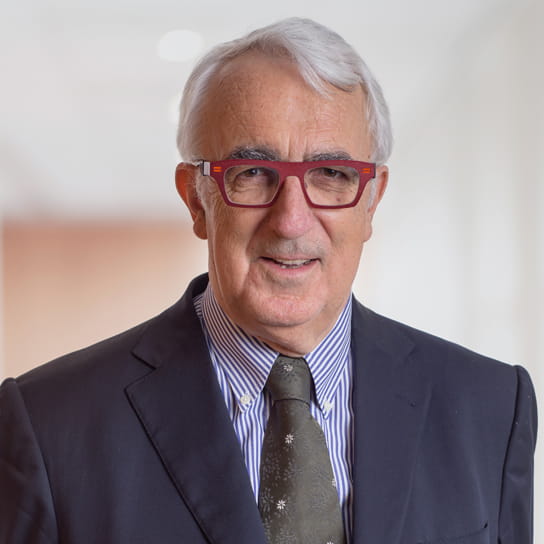 Languages
English, Italian, Dutch, French, German, Spanish
Practice Group
Litigation
Having graduated at the law schools of Nijmegen (The Netherlands) and Paris (France), Alfred practiced corporate litigation and international dispute resolution for 30 years in Paris before returning to his home country in 2012. In his Paris practice period his advice was thought also in corporate and investment matters by foreign (Dutch, Scandinavian, US, Japan) investors in France.
After many years, he focuses on international arbitration particularly in the fields of construction, infrastructure (roads, bridges, dams, railways and telecom), joint ventures, distribution and financial instruments with a particular regional focus on (French speaking) Africa, Middle East, Eastern Europe and Japan. He pleaded with and sat as chair and as co- or sole arbitrator in numerous cases with ICC, NAI, LCIA and SCC. He is also registered as arbitrator with the Japan Commercial Arbitration Association and successfully acted as mediator in international corporate disputes.In his international arbitration career, Alfred built up a wealth of experience in a variety of legal systems around the world in dispute resolution management. Having been in-house counsel with a major French construction company, Alfred is most aware of the fact that the legal dimension is often only one aspect in the genesis of a dispute and that litigation is only one of the tools to be used to reach a solution. He acts as a trusted advisor in pathological (pre) litigious cases with multi-cultural and multi jurisdiction aspects in both civil law and common law traditions.
Representative Experience
Counsel in an ICC arbitration seated in Bruxelles regarding product liability arising from deficient liquid petroleum gas devces for the automotive industry.
Mediator in a pre-litigious corporate dispute between a Japanese and a Italian stock quoted company.
Latest thinking and events
Published Works
The International Law Office
Published Works
The International Law Office
Hogan Lovells Publications