Alex Eliott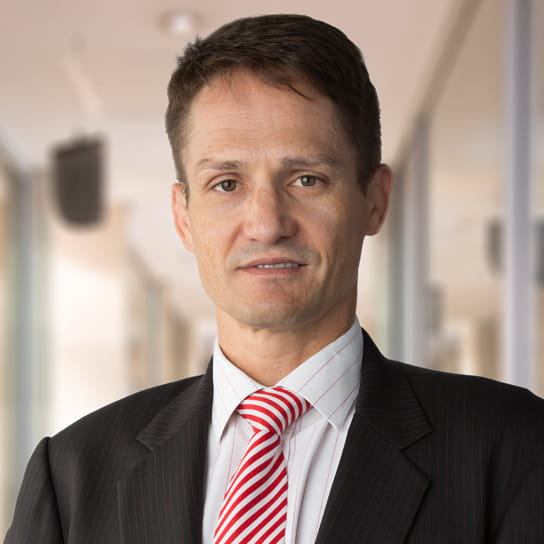 Languages
English, Afrikaans
Alex Eliott's practice focuses on business restructuring and insolvency. In addition to restructuring, he has extensive experience in general commercial litigation and sports law.
When it comes to unique solutions, Alex is at the forefront of finding them for his clients. Since the introduction of business rescue he has been the lead partner in some of the more significant matters in this field.
He recently represented the National Union of Metalworkers (NUMSA) in the first case where a trade union successfully placed an employer in business rescue, thereby saving jobs.
In another first, he acted for Reichmans in a business rescue scenario where the majority of creditors agreed to allow Reichmans to uplift its unsecured pre-commencement debt to secured status in return for the provision of post-commencement finance, without which the distressed business would have been liquidated.
Another unique scenario was the case of Blue Chip Mining, itself in business rescue, where through applications and counter-applications its largest debtor Kudumane Manganese Resources was forced into business rescue. This is the first case where a company in business rescue has placed its largest debtor in business rescue as method of debt collection.
Representative Experience
Acting for the business rescue practitioner of a FAIS registered company, the only current business rescue case in South Africa requiring FSB consultations.
Representing the business rescue practitioners of Shaft Sinkers SA in a global litigation matter, successfully opposing enforcement of an international arbitration award.
Representing NUMSA in a case where the judgment clarified that employment contracts are suspended when a liquidation order is granted, not at date of application.
Representing a Zimbabwean shareholder in bush camps in Zimbabwe and Botswana in his dispute with the other major shareholder, a British national based in Monaco.
Latest thinking and events