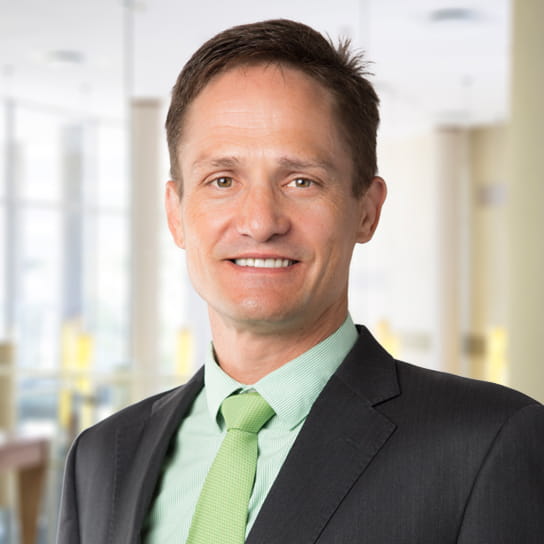 Alex Eliott's practice focuses on business restructuring, business rescue and insolvency. In addition to restructuring, he has extensive experience in general commercial litigation and sports law.
He acts for the government of St Helena (SHG), a British Overseas Territory, in the business rescue proceedings of Basil Read Construction. SHG employed Basil Read to build and operate an airport on the island. The matter involves the intersection between English construction law and South African laws of business rescue.
When it comes to unique solutions, Alex is at the forefront of finding them for his clients. Since the introduction of business rescue he has been the lead partner in some of the more significant matters in this field.
He represented the National Union of Metalworkers (NUMSA) in the first case where a trade union successfully placed an employer in business rescue, thereby saving jobs.
Another unique scenario was the case of Blue Chip Mining, itself in business rescue, where through applications and counter-applications its largest debtor Kudumane Manganese Resources was forced into business rescue. This is the first case where a company in business rescue has placed its largest debtor in business rescue as method of debt collection.
Alex Eliott is a popular figure in the market, and is applauded by sources for his detailed knowledge of the law. Clients also remark on his down-to-earth and likeable professional persona. One source observed: 'He's very frank: if he thinks we're on a wild goose chase or that our approach is inappropriate, he'll tell us. Equally, if he thinks we're being too soft, he'll say so.'

Chambers Global
Awards and recognitions
2017-2019
Restructuring/Insolvency (South Africa)
Chambers Global
2017-2018
Recommended in
Who's Who Legal: Restructuring & Insolvency
Education and admissions
Education
Advanced Short Course in Business Rescue, University of South Africa
BBusSci (Hons) LLB, University of Cape Town
Diploma in Advanced Company Law, University of the Witwatersrand
Diploma in Insolvency Law and Practice, Rand Afrikaans University
Memberships
Director of Turnaround Management Association of Southern Africa (TMA); member of TMA's Executive Committee and Conduct Review Committee; regular contributor of articles published on TMA website.
Member of Editorial Advisory Board of Without Prejudice legal magazine (2007-present).
Deputy Chair of the Editorial Advisory Board of Without Prejudice for 2018-2019.
Member of South African Restructuring and Insolvency Practitioners Association (SARIPA); regular panel speaker on business rescue at SARIPA annual conferences.
Member of INSOL International.
Court admissions
South Africa
Representative experience
Representing the Turnaround Management Association as amicus curiae in the landmark Diener case before the SCA concerning remuneration of business rescue practitioners.

Representing Standard Chartered Bank in coordinating enforcement proceedings against a debtor for US$81m in Uganda, Kenya, Mauritius and Dubai simultaneously.

Representing SARS (largest independent creditor with a claim of ZAR685m) in the business rescue of Highveld Steel and in tax litigation with business rescue practitioners.

Representing ABSA and Standard Bank in various business rescue and insolvency matters.

Acting for the business rescue practitioner of a FAIS registered company, the only current business rescue case in South Africa requiring FSB consultations.
Representing the business rescue practitioners of Shaft Sinkers SA in a global litigation matter, successfully opposing enforcement of an international arbitration award.
Representing NUMSA in a case where the judgment clarified that employment contracts are suspended when a liquidation order is granted, not at date of application.
Representing a Zimbabwean shareholder in bush camps in Zimbabwe and Botswana in his dispute with the other major shareholder, a British national based in Monaco.