Alexander D. Cobey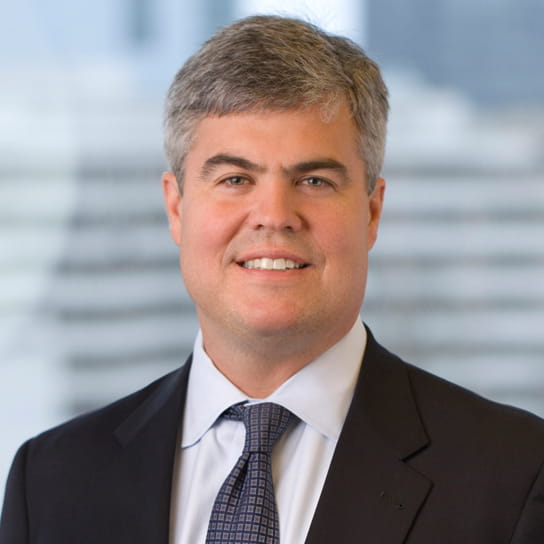 Based in the firm's Northern Virginia office, Alex Cobey helps clients buy and sell businesses. As a partner in the firm's corporate group, he focuses his practice on mergers and acquisitions with an emphasis on leveraged buyouts. His extensive transactional background includes matters for clients in the communications and media, healthcare, industrial, restaurant, and government contracts sectors.
Operating with a business-oriented approach, Alex helps clients bridge risk-sharing issues through the use of earn-outs, escrows, and representation and warranty insurance. His private company work also includes significant experience with rollover equity in private equity acquisitions and management arrangements.
Prior to joining Hogan Lovells in 1997, Alex clerked for the Honorable James C. Turk, U.S. District Judge for the Western District of Virginia.
Representative Experience
Represented a private equity fund in connection with the leveraged acquisition of a four separate portfolios of casual dining restaurants.
Represented Metals USA Holdings (NYSE: MUSA) in the acquisitions of J. Rubin & Co., Ohio River Metal Services, Inc., and Gregor Technologies.
Represented Peter Piper Pizza in its merger with Chuck-E-Cheese.
Represented a private equity fund in the acquisition of a regional grocery store chain.
Represented The Allied Defense Group, Inc. (NYSE AMEX: ADG) in the sale of substantially all of its assets to Chemring Group PLC.
Represented Capital Source, Inc. (NYSE: CSE) in the sale of a portfolio of 143 long-term care facilities to Omega Healthcare Investors, Inc.
Represented Cross Match Technologies, Inc., a leading provider of biometric identity systems, in its sale to Francisco Partners.
Represented broadcasters, including Fox, USA, Big City Radio, Bluestone Television, and HSN, in television and radio station transactions.
2008
Rising Star
Virginia Super Lawyers