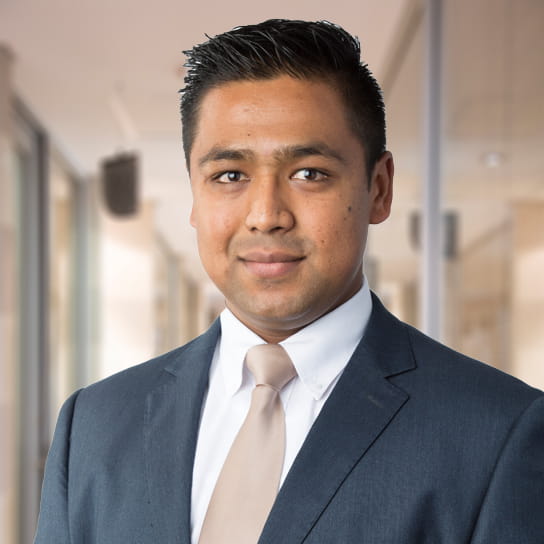 As a member of our litigation practice Ushir Ahir focuses on general and commercial litigation, administrative and constitutional law, and medical aid and insurance law.
Education and admissions
Education
PGCert, University of the Witwatersrand, Mandela Institute of Law, Advanced Administrative Law, 2016
LL.B., University of KwaZulu-Natal, 2013
Court admissions
South Africa
Representative experience
Part of the legal team that acted for a state-owned entity, opposing a PAIA application, for access to information in a multibillion-rand tender.
On the legal team acting for a state-owned entity in review proceedings instituted by an aggrieved party to set aside a ZAR1bn rand tender award.
On the legal team acting for a state-owned entity in a matter involving the interpretation of specific legislation (Fencing Act) that only affects this entity.
Part of the legal team acting for a state-owned entity against one of its service providers to defend a multimillion-rand service level agreement claim.
On legal team advising the MEC (Local Government & Human Settlements) in district municipality proceedings involving section 139 of the Constitution, up to ConCourt.
Acting in several urgent applications brought by expelled councillors and a local municipality in Limpopo, resulting in re-establishing stability to the municipality.
Successfully acting for the Council of Medical Schemes against a medical scheme involving prescribed minimum benefits, from SCA to Constitutional Court.
Advising one of the largest medical schemes on various aspects affecting its rules, including the latest Constitutional Court judgment on medical savings accounts.