Ushir Ahir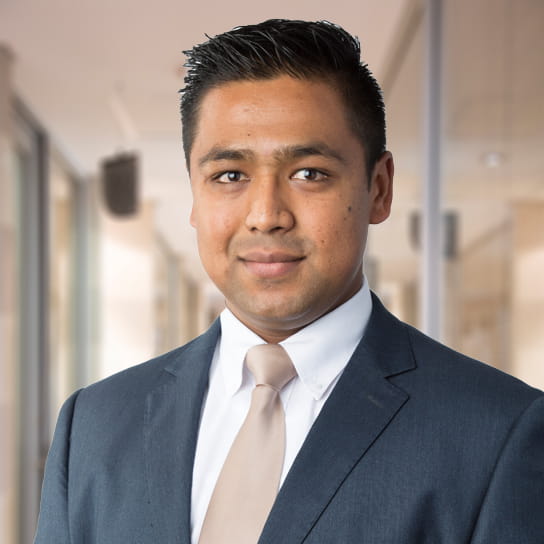 Practice Group
Litigation
As a member of our litigation practice Ushir Ahir focuses on general and commercial litigation, administrative and constitutional law, and medical aid and insurance law.
Representative Experience
Defending matters on behalf of the Attorneys Indemnity Insurance Fund resulting from attorneys' professional negligence.
On legal team acting for one of the largest medical aids in a ZAR50m contractual dispute against its former service provider, brokering a win-win settlement.
On legal team advising the MEC (Local Government & Human Settlements) in district municipality proceedings involving section 139 of the Constitution, up to ConCourt.
Acting in several urgent applications brought by expelled councillors and a local municipality in Limpopo, resulting in re-establishing stability to the municipality.
Part of the legal team that acted for a state-owned entity, opposing a PAIA application, for access to information in a multibillion rand tender.
Successfully acting for the Council of Medical Schemes against a medical scheme involving prescribed minimum benefits, from SCA to Constitutional Court.
Part of the legal team in several matters involving the Ministry of Police and other high-level government officials regarding "Zimbabweans rendition", up to ConCourt.
Acting for a state-owned entity to declare a multimillion rand contract with another entity illegal and void ab initio and have it set aside.
Latest thinking and events
Publications
Without Prejudice
Publications
Without Prejudice