Adam W. Bellack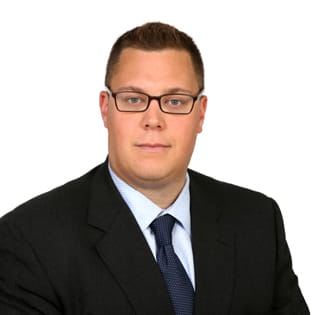 Adam Bellack is Co-Head (Americas) of our Life Sciences Transactions Team. Adam is a corporate lawyer with deep industry knowledge who focuses on corporate and transactional matters involving Life Sciences companies. In 2015 and 2016, Adam was named a Life Sciences "Rising Star" by Law360 and recognized as one of the nation's top Life Sciences lawyers under 40.
Adam's clients are engaged in all aspects of the healthcare industry and include pharmaceutical, biotech, and medical device companies; venture capital funds; universities; academic medical centers; hospitals; health systems; and other providers.
Adam advises on a broad range of matters, including mergers and acquisitions, licensing and collaboration transactions, product options and divestitures, debt and equity financings, affiliations, joint ventures, and other strategic transactions. Adam also handles commercial arrangements and complex contracting matters, including manufacturing, supply, distribution, promotion, development, and clinical trial agreements.
In addition to advising on transactional matters, Adam regularly provides corporate governance and compliance advice to private companies, institutions, and their boards.
Before joining Hogan Lovells, Adam worked as an associate for another large, international law firm in Washington, D.C. Previously, he worked as a law clerk for The Honorable Justice Robert L. Eastaugh of the Alaska Supreme Court.
Representative experience
Representation of Sanofi in its US$2.2bn global collaboration with Regeneron to develop new antibody-based immuno-oncology treatments.
Representation of NextCure in connection with its formation, US$67m Series A financing and license and research agreements with Yale University.
Representation of TESARO in its license and collaboration agreement with Janssen Biotech involving Niraparib for the treatment of prostate cancer.
Representation of Novartis in its landmark portfolio transformation transactions with GlaxoSmithKline and Eli Lilly valued at more than US$23bn.
Representing a global technology company in licensing its glucose monitoring "smart lens" technology, and in the creation of a JV to develop next generation surgical robots.
Representation of Merck in the formation of a joint venture to detect and prevent the online sale of counterfeit pharmaceuticals.
Representation of Merck in the sale of its biomanufacturing network to Fujifilm.
Representation of Amplimmune in connection with product option and license agreements with GlaxoSmithKline and Daiichi Sankyo.
Representation of Amplimmune in connection with its sale to AstraZeneca and MedImmune.
Representation of the University of Pennsylvania in its collaboration and license agreement with Novartis regarding novel CAR T-cell immunotherapies.
Representation of TESARO in equity financing transactions, its initial public offering, licensing transactions and commercial arrangements.
Representation of New Enterprise Associates and Kleiner Perkins Caufield & Byers in equity investments in healthcare-related portfolio companies.
Representation of Altoona Regional Health System and Hamot Medical Center in connection with affiliations with University of Pittsburgh Medical Center.
Representation of The University of Colorado in connection with the formation of University of Colorado Health.
Representation of SUNY in connection with the acquisition by SUNY Upstate Medical Center of Community General Hospital in Syracuse.
Representation of SUNY in the acquisition by SUNY Downstate Medical Center of Long Island College Hospital in Brooklyn.
2015, 2016
Rising Star - Life Sciences
Law360