Aaron S. Oakley
Senior Associate
Denver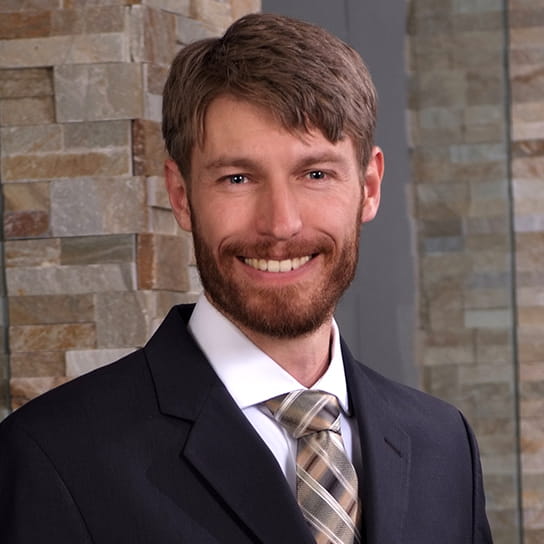 Practice Group
Intellectual Property
Full-circle perspective, multi-level comprehension. As an intellectual property lawyer, Aaron Oakley knows his practice from every unexpected angle.
From his origins in electrical and computer engineering, Aaron's comprehension of technology was devoted mostly to system and software design. His decision to pursue patent law came from the desire to interpret and understand the product organization from every point of view.
It's with this multi-faceted mindset that Aaron also approaches his legal practice. With a practice focused on intellectual property disputes and counseling, he strives to pose creative solutions, but with a persistent focus on thoroughness, efficiency, and always practical results. His working technical knowledge allows him to quickly come up to speed with new technology matters and communicate reliably with subject-matter experts. As an engineer, he gained experience working with different business organizations in a variety of industries, giving him a broad understanding of his clients' legal and business needs.
Aaron has represented clients in patent and trademark cases in federal district courts, as well as patent proceedings before the U.S. International Trade Commission and the U.S. Patent and Trademark Office. His experience also includes patent portfolio analyses and patent prosecution.
Representative Experience
Defended major firm client in a patent infringement suit in the Eastern District of Texas as part of an international and cross-firm effort.
Represented major client in two Section 337 ITC investigations involving active noise cancellation technology and a wireless technology standard.
Defended a health insurance company in a patent infringement suit involving encryption standards and methods related to mass marketing communications.
Represented a Colorado manufacturer of noise cancelling headphones in connection with a technical and design dispute with a much larger competitor.