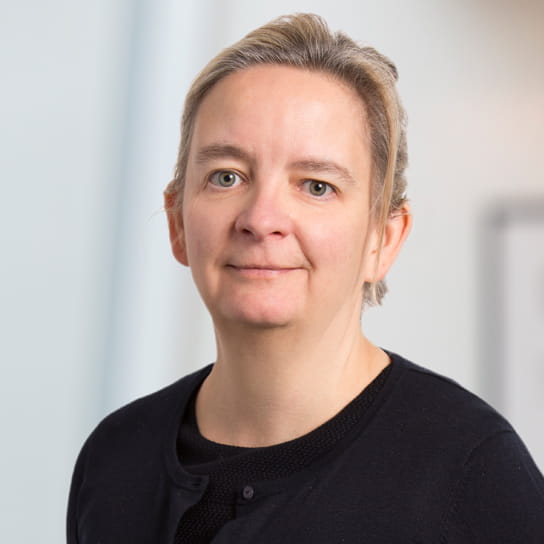 A client quoted "Rachel Kent is superb. Innovative, creative, brilliant with people. Builds great relationships and achieves excellent results. The best all-round financial services partner in the City."

Legal 500, UK FinTech, 2021
Rachel is a senior partner in the financial services regulatory team advising banks, insurers, investment and wealth managers and financial market infrastructures. 
In 2020 Rachel was appointed as vice-chair of the Policy and Regulation chapter of HM Treasury's FinTech Strategic Review ('FSR') commissioned by Ron Kalifa (NED at Bank of England & former CEO of Worldpay), also referred to as the 'Kalifa Review'. 
In the giving advice, she is described as 'Regulatory Brainbox' by the Financial News. Rachel is known for being tenacious in defending her clients' interests, attracting widespread admiration as a formidable negotiator in commercial transactions. This mix has given her experience of the regulations applying to how institutions must be organised, how they sell their products and services, and how they contract with others. 
Rachel is a stand-out regulatory lawyer and a market leader in the areas of Brexit.  Rachel serves as Chair of the IRSG Brexit Working Group on international access and competitiveness and has been the lead author on three of their post-Brexit reports. 
Rachel is part of the Legal 500 'Hall of Fame' for Financial Services Regulatory (2021) and has been described by a client this year as 'the best all-round financial services partner in the City' (Legal 500, 2021). She has been appointed to the Executive Board of the International Regulatory Strategy Group ("IRSG"), the City of London and Innovate Finance's Fintech Strategy Board, CityUK's Europe Technical Advisory Group, HMT's Expert Trade Advisory Group, TISA's Strategic Advisory Board and the Financial Market's Law Committee. From 2017 to 2020 Rachel has been recognised as one of the '100 Most Influential Women in Finance' and '20 most influential lawyers in Europe 2021' by Financial News; listed as IFLR1000 Women Leaders 2021 in the UK and Rachel is a member of the Policy Committee of Innovate Finance and has been listed on the Women in FinTech Powerlist for 4 years running. 
Rachel Kent is very pragmatic and has extensive experience, says an interviewee, adding: Clients like her as she is very client service-oriented. She counts major institutions as part of her clientele.

Chambers and Partners, UK wide, 2020
Representative experience
Advising the London Metal Exchange on the establishment of LME Clear.
Advising DTCC on the establishment of EuroCCP.
Advising a major financial institution on the re-organisation of its combined product terms on an International basis.
Advising various financial institutions on regulatory reviews, particularly S.166 Skilled Person reviews with a focus on systems and controls and governance.
Advising a major insurance group on its re-organisation of its internal and external asset management arrangements
Education
LL.B., University of Newcastle, 1989
The 50 most influential in legal services 2022
Financial News
2022
Women in FinTech Powerlist 2021 and Standout 45 - Policy & Regulatory experts category
Innovate Finance
2021
Recommended & Hall of Fame - FinTech UK
Legal 500
2021
IFLR1000 Women Leaders 2021 - UK
IFLR 1000
2021
The 20 most influential in legal services 2021
Financial News
2021
Listed The 100 Most Influential Women in European Finance 2020
Financial News
2020
Women in FinTech Powerlist 2020 - Professional and Finance Services category
Innovate Finance
2020
Women in FinTech Powerlist 2019 - Policy & Regulatory experts category
Innovate Finance
2019
Hogan Lovells Events
24 November 2023 | 12:00 p.m. - 1:00 p.m. (GMT)
Hogan Lovells Events
04 March 2021 | 9:30 AM - 10:30 AM (GMT)
Webinar
March 2021 - April 2021
View more events