Edgard Alvarez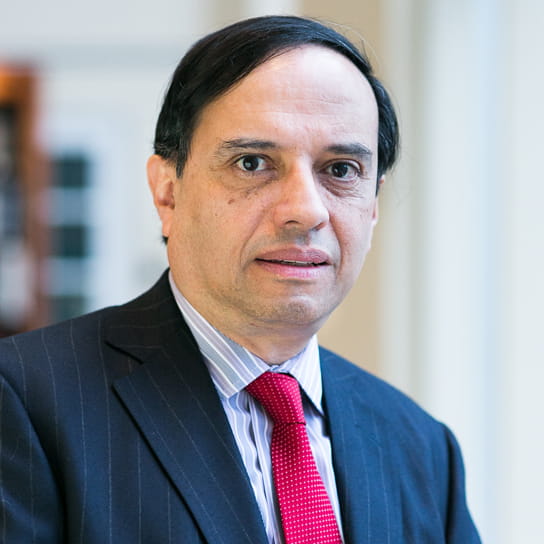 Languages
English, Spanish
Edgard Alvarez helps a wide variety of our domestic and foreign clients negotiate the sometimes intimidating maze of U.S. capital markets regulations.
With an emphasis on private and public placements of asset-backed and other structured products, Edgard's practice has led him to advise South American commodity producers in export receivable securitization transactions, major international financial institutions in offers of credit card-backed securities, and a leading global asset manager in offerings of exchange-traded commodity-based funds. As part of his job of helping clients bring their securities to market, Edgard has worked with U.S. federal securities regulators to obtain no-action or other forms of relief when the particular circumstances of a client so require.
A former litigator and part-time law professor in his native Colombia, Edgard offers our clients decades of experience in handling complex international transactions that span legal systems, asset classes, and all kinds of market conditions, from the "irrational exuberance" of the late 1990s to the challenging times of the post-Lehman bankruptcy in 2008. In the process, he has frequently advised clients in connection with the preparation of comment letters addressed to U.S. and international regulators advancing clients' views or concerns with respect to proposed new regulations, and has been involved in offerings of less traditional products such as weather- or longevity-linked bonds. He is also a frequent participant in our in-house training programs for more junior lawyers.
Representative experience
Represented major UK banking institution in multiple offerings of credit card-backed securities.
Represented Mexican REIT in negotiation of record-setting, dual currency revolving credit facility.
Represented major Latin American airline company in ticket receivables securitization.
Latest thinking and events
Hogan Lovells Publications
Brochure