Davina Chew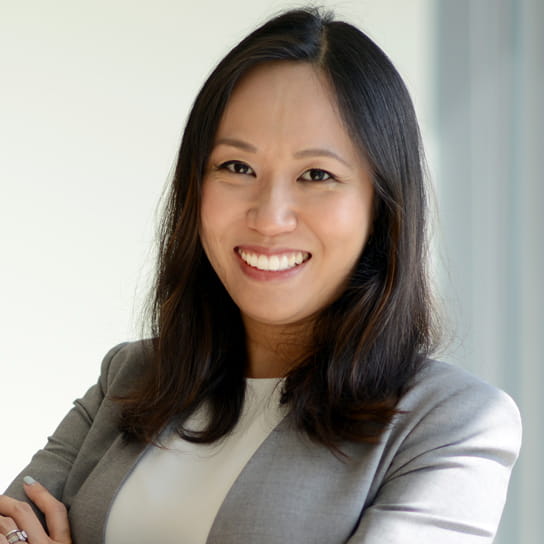 Languages
English, Chinese
Davina Chew has worked in both Singapore and London and can advise clients in both English and Mandarin. Having served as legal counsel in an international bank, emerging markets hedge fund, the International Swaps and Derivatives Association, Inc (ISDA). She is commercially-minded and can anticipate the needs of her clients. Davina advises on a full range of derivative transactions, where the underlying asset can vary from commodities (e.g. oil and gas, renewable energy, base and precious metals and agriculture), equities, credit, fixed income to funds. These can either be over-the-counter (OTC) or listed/traded over recognized exchanges and platforms. She also has experience in financing-related derivatives and other forms of structured finance, such as establishing or updating various issuance programs.
With the trend towards cleared and traded derivatives, Davina stays on top of the various regulatory developments (e.g. from the Monetary Authority of Singapore, EMIR and Dodd Frank) and she helps clients understand how they may impact their business. She is also an active member of the various ISDA Committees, Working Groups and has a strong understanding of the industry in Asia. Davina shares a particular interest in the trading of commodities (both physical and paper) and commodity derivatives. During the Qingdao warehouse fraud incident, this included advising the commodities desk of a major financial institution on the sale and repurchase of warehouse receipts as well as the associated re-characterization risk. In light of the 2015 United Nations Climate Change Conference held in Paris, Davina also takes a keen interest on renewable energy, especially with respect to the carbon emissions trading market.
Representative experience
Advising a major financial institution on commodity futures and warrant trading (including broker arrangements) on various exchanges.
Advising a major financial institution on structured financing and lending-related hedging for commodity producers and refiners in Australia, Indonesia.
Advising a financial institution on emissions and primary certified emissions reductions trading under the International Emissions Trading Association documentation.
Advising a major bank offering bespoke commodity index-linked and basket of commodities-linked notes to state-owned enterprises and sovereign wealth funds.
Advising a financial institution on bullion and precious metal leasing using derivative contracts.
Advising major bank on drafting template purchase and repurchase agreements of LME and off-LME base metals warehoused in various LME-approved facilities in Asia.
Lobbying regulators in Asia on the netting treatment of derivatives and the cross-border harmonisation of derivatives regulations.
Advising a hedge fund on various equity and bond total return swaps.
Advising an asset manager on the default of Nakheel Development Limited US$3.5bn Trust Certificates due December 2009.
Advising a Dutch SPV in relation to a US$2.5bn equity refinancing.
Advising a real estate company in relation to the synthetic leasing and lease-back of retail shops.
Advising on the setting-up of a credit derivative product company and the establishment of its USD Euro Note programme.
Advising a special purpose vehicle (SPV) on the issuance of various structured credit linked notes.
Advising a private bank on trading derivative products with individuals.
Advising a sovereign wealth fund in respect of investing in Shariah-compliant certificates.
Advising a major Chinese bank on providing financing via swaps instead of loan documentation.
Advising an asset manager in structuring and documenting total return swap (TRS) to gain synthetic exposure in various emerging market sovereign bonds.
Advising an international bank in drafting cash-settled TRS for the purposes of managing the credit risks of various listed securities.
Advising a corporate entity in structuring a TRS with "put and call" options to simulate lease and lease-back arrangements.
Advising on structured finance and lending-related hedging for commodity producers and refiners in various Asian jurisdictions.
Advising on bullion and precious metal leasing via swap documentation.
Latest thinking and events
Hogan Lovells Publications
Hogan Lovells Publications