David Garcia Llovera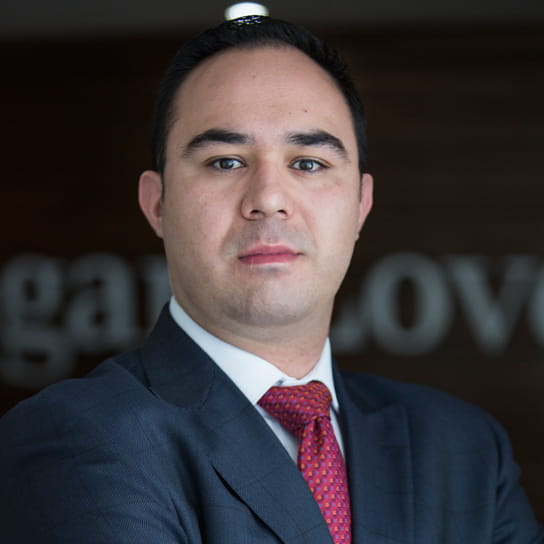 Languages
English, Spanish
Practice Group
Litigation
David Garcia is a leader in the litigation practice in our Monterrey office. He has more than 13 years of experience handling commercial, civil, administrative, and constitutional (amparo) litigation. He counsels local and foreign companies to plan and execute legal strategies before the courts.
He began his legal career in a local firm, where he assisted in labor and criminal litigation matters. His broad background as a trial lawyer includes participation in commercial litigation and administrative matters against federal government ordinances. He has also assisted in white collar crime investigations (internal and external).
Representative experience
Federal claim (amparo) against the federal government ordinance that established a national change of frequency for all radio stations.
Commercial litigation finalized in five days representing an Italian company claiming a debt for unpaid invoices.
Commercial and criminal litigation representing a national company claiming fraud in construction work.
Commercial litigation representing a Danish company answering a claim and filing a counterclaim for bad construction work.
Federal claim representing a national company against the Estate Government Ordinance that established a tax for new vehicles.
Federal claim representing an international company against the Federal Government Ordinance that established tax according to the calories in food.