Dan Dunn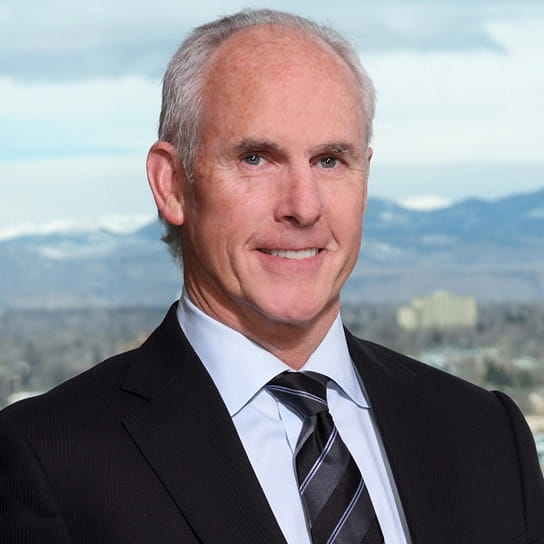 Practice Group
Litigation
Whether trying a case, navigating the shoals of mass tort litigation, or resolving disputes without litigation, Dan Dunn offers clients 35 years of experience and a clear understanding of their business objectives to consistently deliver successful and cost-effective results.
Dan's main focus has been environmental disputes in the natural resources, energy, environment, aerospace, insurance, and engineering fields. He has demonstrated versatility and success in a host of other areas as well, from enforcing anti-doping laws against a now-defrocked winner of the Tour de France, to defeating gerrymandering and Voting Rights Act challenges, to legislative redistricting plans, to pro bono representation of sexually abused children.
Chambers USA has ranked Dan as a Band 1 or 2 Leading Individual under Natural Resources & Environment for the last 10 years straight. Chambers notes that clients regard him as "a great attorney" who "enjoys an extremely strong practice" and is their "go-to attorney for contamination and toxic tort issues." Clients praise his "excellent substantive knowledge, strong leadership qualities and admirable advocacy skills" and his ability to "think of the big picture and always consider the best interests of the client."
Dan has served as lead counsel in a number of country's highest profile environmental cases, including a train derailment and chemical spill into the Upper Sacramento River and the multi-billion dollar Superfund action involving the Rocky Mountain Arsenal.
Dan has been a pioneer in devising and deploying innovative case management techniques to obtain early dismissal of mass toxic tort cases based on the inadmissibility or absence of expert opinion, which has saved his clients enormous sums in avoided litigation costs and adverse outcomes.
Representative experience
On behalf of U.S. Anti-Doping Agency, stripped Floyd Landis of his Tour de France title for doping in back-to-back U.S. and international arbitrations.
Represented Southern Pacific in enforcement and toxic tort actions for derailment and spill of tank cars with pesticides into Upper Sacramento River.
Defeated putative class action seeking to stop Antero Resource's oil and gas development using hydraulic fracturing.
Defeated putative class action by oil and gas royalty owners alleging client unlawfully flared gas from wells in the Bakken Field in North Dakota.
Obtained summary judgment for client in US$130m mass tort case after evidentiary hearing and ruling that plaintiffs' expert opinions were inadmissible.
Obtained summary judgment in mass radiation toxic tort suit after securing order requiring plaintiffs to make early disclosure of expert opinions.
Obtained summary judgment in mass radiation toxic tort suit after convincing trial court to require early disclosure of plaintiffs' expert opinions.
Secured summary judgment dismissal of citizen suit claim against a BHP coal company under Endangered Species Act (ESA).
Defeated environmental groups' challenge in federal trial and appellate courts under NEPA and ESA to halt 100-turbine wind project in California.
Defeated environmental groups' challenge in federal district and appellate courts under NEPA and ESA to rescind right-of-way granted to Nevada Power.
Defended Voting Rights Act and gerrymandering challenges to redistricting plans for Colorado legislature following 1990 and 2000 decennial censuses.
Represented Shell in litigation filed by U.S. Army and Colorado asserting billion dollar CERCLA claims for contamination at the Rocky Mountain Arsenal.
Obtained directed verdict following opening arguments in toxic tort claim against Shell for contamination at Rocky Mountain Arsenal.
Jury verdict for Ford Motor in suit against its dealer for breach of lease and petroleum contamination from non-compliant underground storage tanks.
Resolved government and private party CERCLA liability claims against scores of potentially responsible parties at dozens of sites across the country.
Handled oral arguments and appeals before United States Court of Appeals for the D.C., Third, Eighth, Ninth, Tenth and Federal Circuits.
2010-2018
Mass Tort Litigation/Class Actions
The Best Lawyers in America
2005-2017
Natural Resources & Environment (Colorado)
Chambers USA
2016-2017
Environment: Litigation
Legal 500 US
2006-2015
Environmental Litigation
Colorado Super Lawyers
A-V Preeminent Rated
Martindale-Hubbell
2016
Top Litigator
Law Week Colorado
2008
Along with team, named "Colorado Lawyer of the Year" after obtaining back-to-back arbitration awards before U.S. and international tribunals, on behalf of the U.S. Anti-Doping Agency, against Floyd Landis for doping in the Tour de France.
Law Week Colorado
"Hero of the Year," for pro bono representation of abused children
Rocky Mountain Children's Law Center
Latest thinking and events
Published Works
Environmental Citizen Suits Under the Trump Administration: Key Concepts and Risk Management for Extractive Industries
Rocky Mountain Mineral Law Foundation, 63rd Annual Institute, July 2017
Sponsorships and Speaking Engagements
15 November 2012
Denver, United States
Published Works
Environmental Litigation
Published Works
Environmental Citizen Suits Against Natural Resource Companies
Natural Resources and Environment (Vol. 12, No. 3)