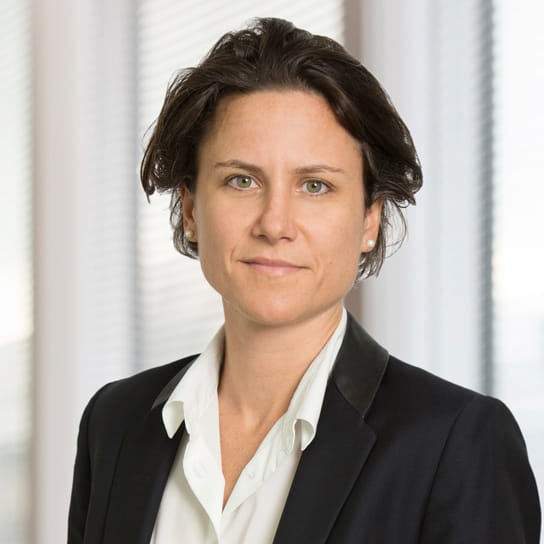 Cordelia Rayner
Associate, London
Cordelia Rayner is a member of the Corporate Litigation, Investigations, Contentious Insolvency and Fraud team. Since qualifying, the majority of her experience has been in general commercial litigation. However, in the past two years she has worked on several anti-trust disputes. Her commercial litigation clients are mainly private companies with links to Russia or Saudi Arabia. The focus of her work for these clients has been on bringing claims for breach of fiduciary duties against employees or agents. In anti-trust litigation, Cordelia has acted for defendants to both abuse of dominance claims and cartel follow-damages claims. Many defendants in this area are large, international corporations, which means Cordelia has experience of responding to and meeting the demands of such clients.
This often involves considering the impact events in English proceedings may have on related disputes in other jurisdictions. Cordelia's pro bono work includes advising the All Party Parliamentary Group on Extraordinary Rendition (the 'APPGER'). In particular, she has assisted the APPGER in its pursuit of information held by the Ministry of Defence or the Foreign and Commonwealth Office regarding the extent (if any) of the UK Government's involvement in extraordinary rendition. She has experience of closed evidence proceedings through her work representing the APPGER in the Upper Tribunal (Administrative Appeals Chamber). Outside of the courts, Cordelia has acted for clients in numerous mediations, including on a pro bono basis. Through this work, Cordelia has met and worked with several of the leading mediators in the United Kingdom.
Education and admissions
Education
Diploma in Law, The College of Law
L.P.C., BPP Law School, London
University of Oxford, St Catherine's College
Representative experience
Defending major corporate in complex Article 102, TFEU (abuse of dominance) claim in High Court involving interplay between competition law and anti-bribery and corruption law.
Represented investment group in claim involving secret commission and breach of duties; Supreme Court of United Kingdom clarified 200 years of inconsistent English case law.
Giving pre-action advice to English and Jersey real estate investment companies considering suing directors within their corporate group.
Advising major international corporation in defense of follow-on damages claim in English High Court, based upon client's involvement in cartel, as found by European Commission.