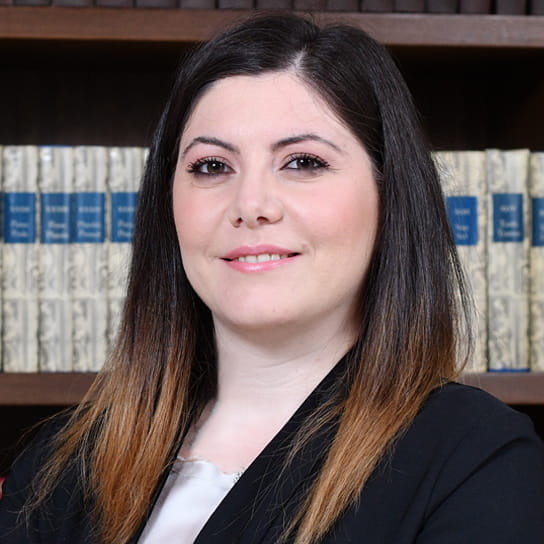 Claudia Colomba
Senior AssociateRome
Having received a Bachelor's Degree at the LUISS Guido Carli University in Rome and a Master's Degree in Business Law, Claudia Colomba joined the firm in 2007. Claudia was then seconded to the Legal and Regulatory Division of Assosim (Italian Association of Financial Intermediaries) in 2008, advising its associates on regulatory and financial matters.
She provides assistance to international financial institutions in a variety of industry sectors such as collective management, pensions, insurance, banking and payment services. When clients need assistance on day-to-day regulatory issues, are looking for advice on the structuring or analysis of financial, banking or insurance products, or need support to liaise with relevant Italian regulators, Claudia leverages her broad regulatory experience, is very responsive and satisfies clients' needs and requests in an efficient and timely manner. Claudia is qualified as a lawyer in Italy.
Education and admissions
Education
Masters in Business Law, LUISS Guido Carli University, 2008
Law Degree, LUISS Guido Carli University, 2007
Representative experience
Assisting foreign insurance groups in the authorisation processes for the acquisition of an Italian insurance companies.
Assistance for the listing of ETFs and UCITs on the Italian stock exchange and the on-going activity.
Assisting major asset managers in their MiFID portfolio management services offered to Italian pension funds, Casse di Previdenza and insurance companies.
On-going assistance to the Italian branches of several investment firms.