Christopher H. Casey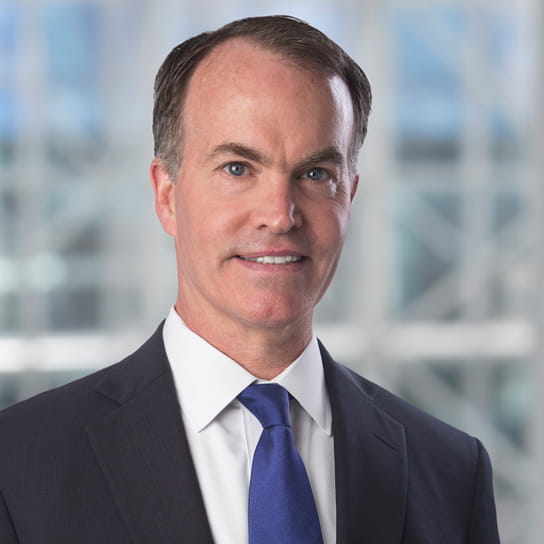 Practice Group
Regulatory
Chris Casey brings significant trial skills, and government agency experience, to the broad domestic and international base of our Antitrust and Competition practice.
Clients benefit from the first chair trial and litigation skills Chris gained as a civil litigator, a criminal defense attorney and prosecutor, an antitrust enforcer at the Federal Trade Commission (FTC), and more recently as a high-ranking official at the United States Department of Justice (DOJ).
As Deputy Associate Attorney General at the DOJ, Chris advised senior agency and Obama Administration officials on antitrust matters, and served as the primary interface between the Antitrust Division and DOJ leadership. He oversaw major financial fraud cases — including those involving the packaging and sale of residential mortgage-backed securities in the run-up to the financial crisis — as well as the Tax Division and the United States Trustee Program.
Prior to his service at the DOJ, Casey was a trial lawyer in private practice at a major firm in Philadelphia and an Assistant United States Attorney and public defender. He also spent more than five years as an antitrust litigator at the FTC, primarily in the telecommunications, energy, chemical, and food industries.
Casey earned his J.D. from the George Washington University Law School, and B.A. in Mathematics from the College of the Holy Cross.
1994, 1995
Award for Meritorious Service
Federal Trade Commission