Bernardino Muñiz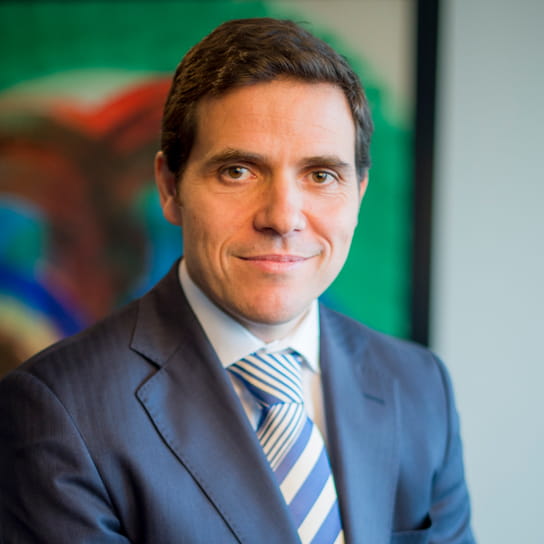 Languages
English, Italian, French, German, Spanish
Practice Group
Litigation
Bernardino focuses on Financial Services Litigation, Insolvency Litigation and Product Liability. Bernardino acts regularly on behalf of Banks and investment institutions in proceedings relating to a wide variety of both plain vanilla and complex financial products (swaps, collars, KIKO collars, structured bonds, preferential shares, etc.). Bernardino has a breadth of experience in representing financial institutions in debt recovery and business restructuring proceedings, including refinancing agreements, judicial recoveries, mortgage enforcement proceedings and, importantly, insolvency proceedings.
He is a lecturer on civil litigation, insolvency and advocacy techniques at Comillas ICADE University, CEU San Pablo University, Carlos III University and University of Navarra. Bernardino is an external advisor to the IMF on Spanish insolvency issues and he regularly contributes to publications concerning litigation matters, product liability and, in particular, insolvency law (European Lawyer, Eurowatch, ILO, Phi, Eurofenix, INSOL, etc.).
Bernardino speaks Spanish, English, Italian, French and Catalan.
He is recognised for "being very detailed. He gives a deep analysis of the cases and the complications of the processes".

"He has very deep knowledge of insolvency matters".
Representative experience
Advising a credit entity in relation to the commercialization of Lehman structured bonds
Advising a bank entity on lawsuits related to preferential shares
Advising a major financial institution on several business restructuring, repossession and insolvency proceedings.
Advising FCE Bank PLC in relation to the insolvency proceedings of the leading Spanish rent-a-car company and of several dealers across Spain
2017
Ranked as Up & Comingin Restructuring & Insolvency
Chambers Europe
2017
Recommended Lawyer in Insolvency Law
Best Lawyers
2017
Recommended Lawyer in Litigation Law
Best Lawyers
2016
Ranked as Up & Coming in Restructuring and Insolvency
Chambers Europe
Latest thinking and events
Hogan Lovells Publications
International Asbestos Newsletter
Hogan Lovells Publications
International Hazardous Substances Newsletter
Hogan Lovells Publications
Product Liability Alert