Allison J. Bender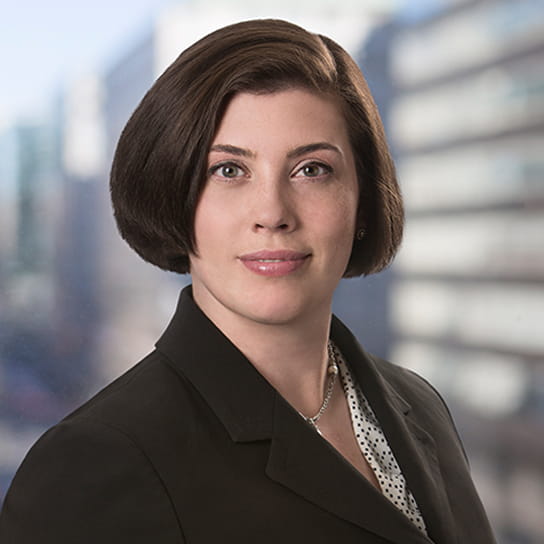 Practice Group
Regulatory
Allison Bender advises clients on cybersecurity matters, including preparedness, incident response, transactions, information sharing, engagement with law enforcement, and public policy.
Before joining Hogan Lovells, Allison served as a cybersecurity attorney at the Department of Homeland Security (DHS), where she advised the Office of Cybersecurity & Communications on cybersecurity law and policy. Allison brings key experience in incident response as well as cybersecurity policy, export controls, information sharing, liability, and incentives. She was primary operational legal counsel for the federal response to the Heartbleed vulnerability, the USIS-KeyPoint data breach, and the Healthcare.gov data breach. She also provided primary counsel to DHS and interagency initiatives to implement Executive Orders 13636 and 13691 as well as Presidential Policy Directive 21. Her leadership experience includes serving as Chair of the Automated Indicator Sharing Privacy & Compliance Working Group.
Before focusing on cybersecurity, Allison spent six years at DHS negotiating complex, international and domestic multimillion dollar research and development agreements in emerging science and technology areas. She served as Chief Negotiator for the U.S. government on nine legally binding international agreements. She led the oversight of US$1bn+ in DHS activities, leading compliance programs for export controls as well as treaty and regulatory compliance. Allison also spent four years as primary counsel for the SAFETY Act, providing legal advice on legislation that protects companies with antiterrorism technologies, laying the groundwork for many of the policies and procedures for its current operation. She has the distinction of having reviewed more SAFETY Act applications – over 500 – than any other attorney in the history of the program.
Allison holds certifications from (ISC)2 as a Certified Information Security Systems Professional and from the International Association of Privacy Professionals as a Certified Information Privacy Professional, U.S. Private Sector and Government.
Latest thinking and events
Published Works
Electric Light & Power
Published Works
Cybersecurity in Energy
Hogan Lovells Publications
ADG Insights
Published Works
Financier Worldwide Magazine
Sponsorships and Speaking Engagements
13 October 2016

Hogan Lovells Publications
ADG Alert