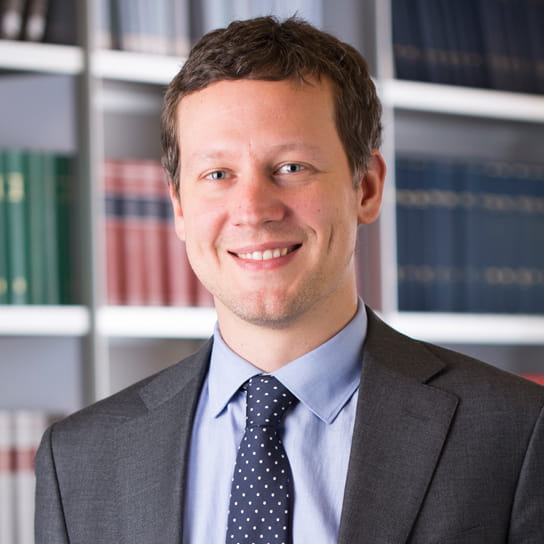 Alberto Bellan
Senior Associate, Milan
In a world where borders between physical markets and the internet economy are vanishing, Alberto Bellan couples solid and passionate skills in traditional IP with a deep understanding of TMT law. Alberto loves writing, talking, and blogging about how IP and the internet can make our world a better place -- and why all should take care of that.
Alberto is an associate in our IP & TMT Group in Milan, where he focuses on intellectual property, information technology and media law. Alberto brings extensive experience in on-line copyright and trademarks, new and traditional media, and internet law, both commercial and litigation.
Alberto graduated cum Laude at University of Trieste, Italy, in 2007. In 2013, Alberto obtained an LLM in IP & E-Commerce Law from Queen Mary, University of London. Alberto holds a PhD from the Università Statale di Milano School of Law (2017), where he discussed a thesis about communication to the public in the EU copyright law. He is currently a contract Professor at Università Commerciale Luigi Bocconi School of Law of Milan, where he lectures in a course named International Intellectual Property.
Alberto is also enrolled as a regular lecturer in annual courses dedicated to start-uppers and innovators. Alberto is part of Milan Bar Association since 2010.
Alberto joined Hogan Lovells Milan in 2009. Ever since, he has been working both with the TMT and the IP Departments of the firm. He deals with litigations and commercial concerning traditional soft IP, on-line copyright and trade mark, internet service provider liability, media law, e-commerce, and data protection.
Education and admissions
Education
Master course in Intellectual Property on Asian Markets, Tongji University, 2009
Law Degree, Università degli Studi di Trieste, 2007
Representative experience
Advising ISPs and pharmaceutical companies in Italian Data Protection Law, e.g. right to be forgotten, compliance, and data breach matters.
Assisting a major chemical company in proceedings against competitors for infringement of Italian and European Law in the field of bioplastics.
Latest thinking and events