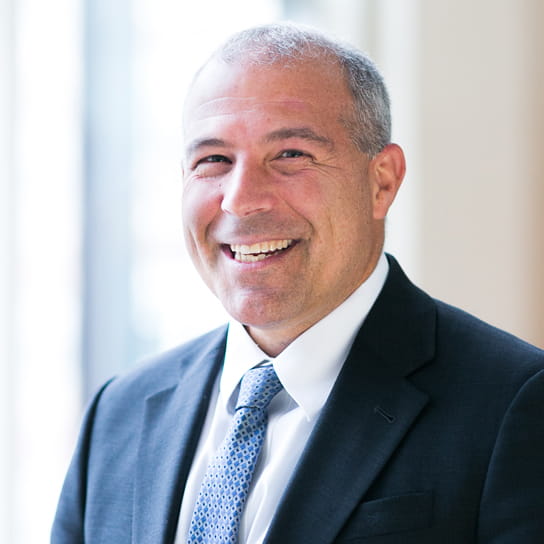 In his 25-year career as a patent litigator, Tony Pezzano has tried cases involving technology innovation — particularly consumer, recreational, and pharmaceutical products; chemical and petroleum products and processes; wireless telecommunication devices and equipment; computer software, hardware, and systems; and printing engines and systems. He has appeared in numerous trials in the federal district courts, including both jury and bench trials and in the International Trade Commission (ITC).
He has also prosecuted patent and trademark applications and rendered opinions and counseling for U.S. and foreign corporate clients involving intellectual property matters.
One of Tony's major areas of focus has been the representation of brand pharmaceuticals in suits against generic drug companies under the Hatch-Waxman Act. He has served as lead counsel for major pharmaceutical companies like Merck, Schering, and Hoffmann-LaRoche. Many major companies around the world have called on Tony for representation in both the federal district courts and the ITC, including Ericsson, IBM, Nokia, Ninebot, Segway, and DEKA. He has also advised Procter & Gamble, Heidelberger, Cannon Avent, Bombardier, ARCO, ExxonMobil, Shell, and Texaco.
Tony is ranked in the U.S. Legal 500 and listed in the prestigious IAM Patent 1000 rankings, which called him a "top-notch and untiring litigator… the first in the door and the last out." Tony is also the past president (2009) of the ITC Trial Lawyers Association. He is also a frequent author and lecturer on ITC Section 337 matters.
Awards and recognitions
2017
Healthcare: Life Sciences
Legal 500 US
Education and admissions
Education
J.D., Hofstra University
B.S., Columbia University
Bar admissions and qualifications
New York
Court admissions
U.S. Court of Appeals for the Federal Circuit
U.S. District Court, District of Colorado
U.S. District Court, Eastern District of New York
U.S. District Court, Southern District of New York
U.S. Patent & Trademark Office
Representative experience
Representing Merck in Hatch-Waxman suit concerning Ivanz® antibiotic product. (Pending)
Represented Merck in Hatch-Waxman suit concerning Ivanz® antibiotic product. The case was dismissed.
Represented Roche in Hatch-Waxman suit concerning Valcyte®. Settled favorably for Roche with Ranbaxy stipulating to infringement of the patent.
Representing Segway, DEKA, and Ninebot in patent and trademark infringement lawsuits. The cases are pending.
Represented Ninebot Inc., Ninebot Technology Co., and PowerUnion Tech Co. at ITC; obtained favorable settlement and termination of 935 investigation.
Represented Nokia Corp. and Nokia Inc. in 846 and 905 investigations at the ITC. Proceedings concluded favorably and investigations were terminated.
Represented Roche Holding Ltd., F. Hoffmann-La Roche Ltd., Roche Diagnostics GmbH, and Hoffmann-La Roche Inc. in patent infringement suit.