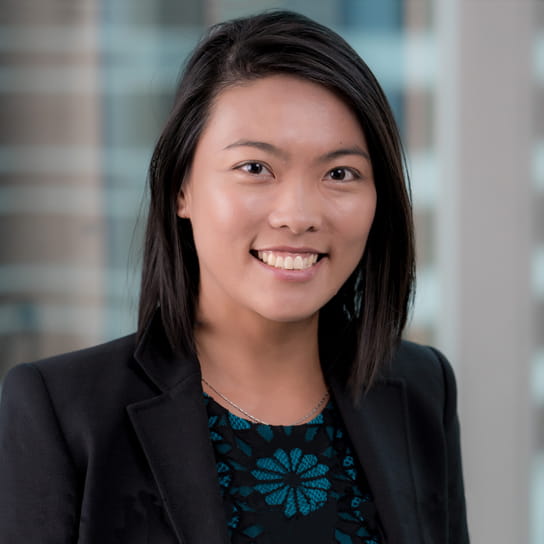 Serena Lim's practice emphasizes on brand protection and dispute resolution involving IP. Serena acts predominantly for consumer brands including those in the food and beverage, fashion and retail industries, as well as technology companies. She is regularly engaged to advise on brand protection and portfolio management.
Over the years, Serena has assisted numerous brand owners with securing registrations for trademarks, either through negotiating co-existence agreements, reaching amicable settlements in the course of contentious proceedings, or simply dealing with difficult Registry objections. On the contentious side, Serena represents clients before the Courts or Registry in infringement or passing off actions, opposition, revocation or invalidation proceedings. She is familiar with problems commonly faced by brand owners in enforcing their IP rights, and has extensive experience in dealing with issues posed by trade mark hijackers, cyber squatters, shadow companies and counterfeiters. Serena also advises on copyright, designs, trade descriptions, data protection and privacy laws.
She was admitted as a solicitor in Hong Kong in 2012. Prior to that she was admitted as a Barrister at Law in England and Wales in 2006 and as an Advocate and Solicitor to the High Court of Malaya in 2007. She is currently the Vice President of The Hong Kong Institute of Trade Marks Practitioners - a body with the aims of representing and encouraging cooperation between trade mark professionals in Hong Kong, and protecting the interests of trade mark owners. In her capacity as a council member of the HKITMP, she regularly meets with representatives of the Hong Kong Intellectual Property Department to discuss matters relating to IP and IP protection in Hong Kong.
Education and admissions
Education
LL.B., Oxford Brookes University, 2005
Memberships
Member, The Hong Kong Institute of Trade Marks Practitioners
Member, APAA Hong Kong Group
Bar admissions and qualifications
England and Wales
Hong Kong
Malaya
Representative experience
Advising global brands on brand protection and enforcement of IP rights in Hong Kong and around the region.
Representing a Singapore based company in respect of trademark infringement and passing off action in Hong Kong (successfully obtained leave to appeal to the Court of Final Appeal).
Advising a Hong Kong based food and beverage business on licensing and franchising issues in South East Asian jurisdictions.
Representing various clients in respect of domain name recovery proceedings.
Representing various clients in respect of company name hijacking matters before the Courts and Companies Registry.
Advised a media company in respect of trademark infringement, unfair competition and passing off in Hong Kong and China.
Acted for Japanese fashion brand in respect of trademark revocation proceedings before the Court and defence to trade mark infringement.*
Successfully defended a Japanese cosmetic house in a Hong Kong trade mark opposition proceedings (appeared at hearing before Registrar of Trade Marks).*
Representing a luxury furniture brand in trade marks and designs portfolio management and enforcement strategies.
*Matter handled prior to joining Hogan Lovells.