Keith A. Trammell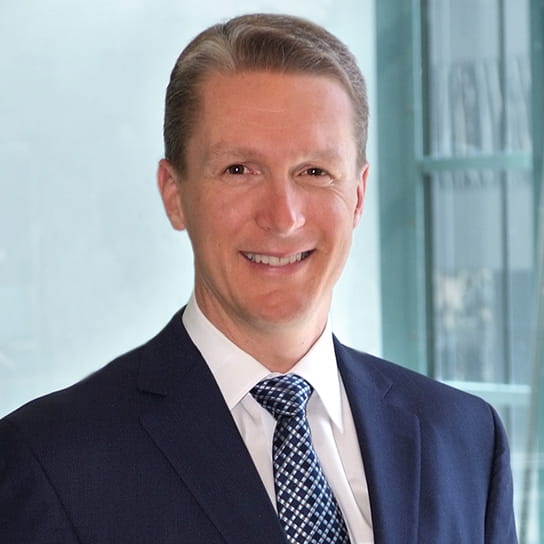 Keith Trammell counsels public companies, private equity funds, and privately held companies on capital markets and mergers and acquisitions (M&A) transactions. In both 2014 and 2015, Keith was recognized as one of Denver's best M&A lawyers by 5280 Magazine.
Clients rely on Keith to guide them through negotiated purchase and sales, unsolicited and hostile acquisition proposals, equity and debt securities offerings, leveraged buyouts, corporate restructurings, and corporate governance. Keith also helps client with cross-border transactions and securities matters for dual listed companies and foreign private issuers.
Keith leads the Denver office's Consumer Products and Food and Beverage practice, and is a member of the firm's global private equity leadership team and U.S. public company advisory group. Keith's transactional and capital markets experience spans a variety of industries, including cable television, media and entertainment, energy, mining, healthcare, and life sciences.
Keith enjoys staying active, and when not working coaches youth sports. He is a world-ranked amateur triathlete and marathoner.
Representative experience
Regular outside counsel to Regal Entertainment Group (NYSE) on acquisitions, investments, securities and corporate governance matters.
Regular outside counsel to leading leveraged buy-out firm with nearly US$4.5bn in invested or committed capital.
Represented an SEC reporting medical device company target in its US$1.2bn sale to KKR, related debt tender offer, and acquisitions.
Represented ARCA biopharma (NASDAQ) in acquisition of Nuvelo, Inc. (NASDAQ), and related proxy solicitation.
Represented Liberty Dialysis, the third largest dialysis clinic operator in the United States, in acquisition of Renal Advantage, Inc.
Represented Local Insight Media, L.P., a platform company of Welsh Carson Anderson & Stowe, in various acquisitions.
Represented Royal Gold, Inc., (NASDAQ and TSX) in its acquisition of International Royalty Corporation (NYSE and TSX) valued at C$749m.
Represented BHP Billiton in its sale of Navajo Mine to Navajo Nation.
Represented TransMontaigne, Inc., in multiple cross-border transactions involving sales of terminal and pipeline assets.
Acting as regular outside mergers and acquisitions counsel to the leading Houston-based oil and gas engineering services firm.
Acting as regular outside mergers and acquisitions counsel to the largest commercial roofing company in the United States.
Acting as regular outside mergers and acquisitions counsel to the leading Minneapolis-based integrated marketing services and communications firm.
2017
Corporate/M&A (Colorado), Up and Coming
Chambers USA
2015-2017
Top Lawyers - Mergers and Acquisitions
5280
2016
Barrister's Best Private Equity Lawyer
Barrister's Best, Law Week Colorado
2009-2013
Rising Stars
Colorado Super Lawyers
2011
Capital Markets: Equity Offerings
Legal 500 US
Latest thinking and events
Hogan Lovells Publications
Private Equity Update