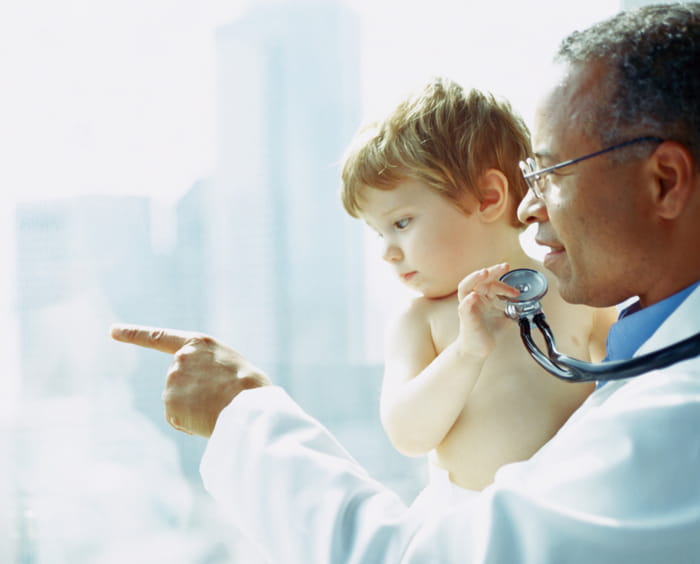 Life Sciences and Health Care
Navigating complexities in the life sciences and health care industries is no easy task. Successfully competing in the space requires a partner with a holistic, collaborative approach and a global perspective. It calls for a strategy informed by asking the right questions and rooted in identifying creative solutions to your unique challenges.
For life sciences innovators of all sizes, anywhere in the world, Hogan Lovells is that partner — from cutting-edge start-ups and boutique venture funds to world-renowned research institutions and health systems to global biopharmaceutical conglomerates.
Your business and your challenges don't stop for oceans or disappear at national borders. Neither does Hogan Lovells. Our team of 500 life sciences and health care lawyers is located around the world but operates as if everyone is working from the same office — providing a seamless experience everywhere you do business.
And no matter the challenge — from creation to commercialization of a life-saving therapy, regulatory compliance to an international patent dispute, the formation of a strategic alliance to a complex, global merger — we've been there before and we understand how to prepare you for what happens next, helping you to anticipate risks and address future issues before they arise.
Key contacts
Lawyers by practice group
Representative experience
Representing TESARO in its US$101m Series B financing, its IPO, and all of its follow-on equity financings and US$165m notes financing.
Advising a leading pharma company on its innovative approach regarding digital health offerings.
Global defense of TÜV Rheinland against liability claims resulting from allegedly inappropriate certification of breast implant manufacturer P.I.P.
Advising a drug company on strategies for obtaining orphan drug approval and working with scientific and regulatory groups to draft and submit designation request.
Advising a U.S. medical device company on regulatory and commercial issues regarding the market launch of a gene test in 24 European countries.
Advising MorphoSys AG in a worldwide license and collaboration agreement with Emergent Biosolutions to develop an antibody for the treatment of prostate cancer.
Handling hospital transactions for the University of Minnesota, Saint Louis University, Georgetown University, the University of Miami, the State University of New York, and more.
Instrumental in persuading FDA to change longstanding regulatory position on awarding exclusivity to fixed-dose combination products, benefitting Gilead's products in the HIV and Hepatitis C fields.
Lead agency counsel for implementation of Affordable Care Act, including provisions governing health insurance coverage and Medicare Advantage plans.
Obtained a permanent injunction for a leading Japanese pharmaceutical firm in a bench trial on infringement and validity.
Representation of a global technology company in the creation of a joint venture to develop next-generation surgical robots.
Representing Allergan in the acquisition of rights to Ironwood Pharmaceuticals' linaclotide product (CONSTELLA®) in more than 40 countries outside the U.S.
Representing Anthem, Inc. in more than 100 class action lawsuits that have been filed around the country related to their cyberattack.

Representing Novartis in an exclusive global collaboration agreement with the University of Pennsylvania to develop and commercialize immunotherapies for cancer.
Representing Novartis in its landmark portfolio transformation transactions with GlaxoSmithKline and Eli Lilly valued at more than US$23bn.

Representing pharmaceutical and biologics companies in connection with numerous federal and state investigations of sales and marketing, pricing, Medicaid rebate, FDCA promotional issues, and cGMP compliance.
Representing provider networks in multiple investigations of their clinical integration and joint negotiations with health plans by federal and/or state antitrust enforcers.
Advising Lilly in its European patent disputes concerning its oncology product, pemetrexed.

2018
Ranked Band 1 for Life Sciences
Chambers Global
2018
Ranked Band 1 for Life Sciences Europe-wide
Chambers Europe
2018
Ranked Band 1 for Life Sciences in Japan
Chambers Asia-Pacific
2017
Ranked Band 1 for Healthcare - District of Columbia
Chambers USA
2017
Leading law firm for Life Sciences with 37 individual listings
Who's Who Legal Life Sciences
2018
Ranked Band 2 for Life Sciences in Belgium
Chambers Europe
2018
Ranked Band 1 for Life Sciences in Italy
Chambers Europe
2018
Ranked Band 1 for Life Sciences in The Netherlands
Chambers Europe
2018
Ranked Band 1 for Life Sciences: Product Liability in UK
Chambers Europe
2018
Ranked Band 1
JUVE Handbook
2017
Ranked Band 1 for EU Regulatory: Pharmaceuticals, Medical Devices, and Biotech in Belgium
The Legal 500
2017
Ranked Band 1 for Healthcare and Life Sciences in The Netherlands
The Legal 500
2017
Ranked Band 1 for Healthcare and Life Sciences in Germany
The Legal 500
2017
Ranked Band 1 for Healthcare and Life Sciences in France
The Legal 500
2017
Ranked Band 1 for Healthcare and Life Sciences in Italy
The Legal 500
Latest thinking and events
Hogan Lovells Publications
Hogan Lovells
Hogan Lovells Publications
Sponsorships and Speaking Engagements
11 March 2018
San Diego, California, United States
Events
01 March 2018
Orlando, Florida, United States
Hogan Lovells Publications