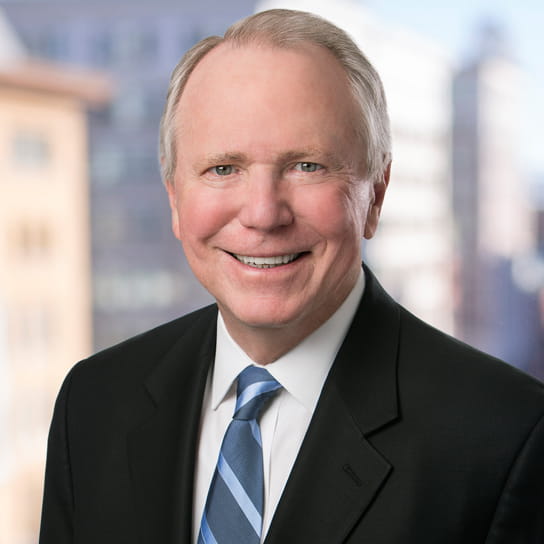 Tom Sugrue is a well-respected veteran in telecommunications regulatory and policy circles. When he joined the firm in the fall of 2015, he came with more than 35 years of hands-on, practical experience in dealing with virtually all aspects of the telecom world in both the public and private sectors.
His most recent work has focused on the wireless sector. As the Senior Vice President of Government Affairs for T-Mobile US for 11 years, Tom held lead responsibility for developing and executing all aspects of the company's strategies for dealing with government regulation and oversight. This covered all levels of federal and state government, including regulatory (e.g., the FCC), legislative (e.g., Congress), and executive (e.g., the Department of Justice) bodies.
Access to the radio spectrum is the life blood of the mobile carrier business, as well as other wireless-based businesses. Tom worked with all parts of the government to increase the supply of spectrum being made available for commercial uses, and to ensure that it was distributed according to rules that allowed competitive carriers to acquire sufficient amounts at reasonable prices. And when T-Mobile wanted to acquire spectrum resources from other private parties, Tom made sure those transactions received all needed government approvals in a timely fashion and without the imposition of burdensome conditions.
Prior to joining T-Mobile, Tom spent four years as the Chief of the Wireless Telecommunications Bureau at the FCC. He was responsible for all of the Commission's activities impacting the nation's wireless businesses, including its licensing, regulatory policy, and enforcement activities.
Education and admissions
Education
J.D., Harvard Law School, magna cum laude, 1975
M.P.P., Harvard University, John F. Kennedy School of Government, 1975
B.S. Physics, Boston College, magna cum laude, 1968
Bar admissions and qualifications
District of Columbia
Representative experience
Senior Vice President for Government Affairs, T-Mobile US, 2003-14.
Chief, Wireless Telecommunications Bureau, FCC, 1999-2003.
Deputy Administrator, NTIA, Dept. of Commerce, 1989-95.
Chief of the Policy Division, Common Carrier Bureau, FCC, 1983-89.