Roy (Ruoweng) Liu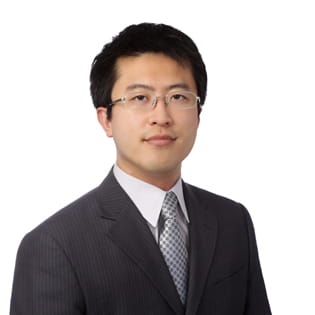 Languages
English, Mandarin Chinese
Practice Group
Regulatory
Roy Liu helps traders and investors across the country and around the world navigate complex U.S. regulatory issues, especially those related to U.S. national security reviews of foreign investments, export controls and economic sanctions, customs regulations, anti-corruption regulations, and trade policy and WTO. He's also knowledgeable about trade and investment matters involving Asia and Greater China.
Roy assists clients in securing approval from the Committee of Foreign Investment of the United States (CFIUS) for foreign investments, and by procuring licenses for clients to export items and technology controlled under the Export Administration Regulations (EAR). He helps minimize government penalties for compliance exceptions related to U.S. customs, export, and anti-corruption regulations. He also negotiates contract terms and conducts due diligence related to trade and anti-corruption compliance in cross-border mergers and acquisitions.
In addition, Roy assists global companies with internal Foreign Corrupt Practices Act (FCPA) investigations and audits, and sets up appropriate trade controls and anti-corruption compliance programs based on each company's risk profile and available resources.
While at Stanford Law School, Roy served as an articles editor of the Stanford Law Review.
Representative experience
Assisted a major publicly traded Chinese manufacturer with a U.S. export and sanctions enforcement action and removal from the Entity List.
Conducted FCPA investigations in China for a global U.S. pharmaceutical company.
Procured CFIUS clearance for a major Asian oil and gas company in connection with a major energy project in the U.S.
Assisted a major U.S. tire importer with a U.S. Customs audit and claims for additional duties.
Procured U.S. export and deemed export licenses for UAV technology developed in the United States.
Negotiated trade/anti-corruption provisions and conducted related due diligence for several cross-border transactions involving Fortune 500 companies.
2017
2017 Young Practitioner of the Year – Highly Commended
WorldECR Award
Latest thinking and events
Hogan Lovells Publications
Hogan Lovells Export Controls Alert
Hogan Lovells Publications
International Trade Alert
Hogan Lovells Publications
Customs Alert
Published Works
Will the Real Country of Origin Please Stand Up?
Published Works
Staying Home: The Rights of Renters Living in Foreclosed Properties