Paul Regan
Senior Associate
London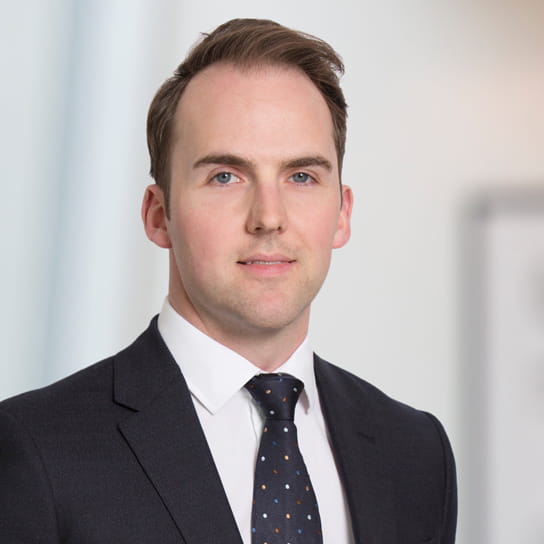 As a senior associate at Hogan Lovells, Paul Regan focuses his practice on advising corporate finance trustees. He brings extensive experience in advising trustees across the range of capital markets and finance products. He also advises trustees on post-issue matters, ranging from advising on the exercise of their powers and discretions to advising in distressed situations. Paul is part of our knowledgeable team of advisers to corporate finance trustees within our International Debt Capital Markets practice.
The Hogan Lovells trustee practice has been recognised as a market leader in advising trustees involved in distressed debt situations and intercreditor disputes, and has advised on distressed positions with nominal values in excess of US$60bn since 2007. Prior to joining Hogan Lovells in 2014, Paul worked in the Corporate Finance Trustee practice of another leading international law firm in London and completed a secondment at a trustee client. His articles have been published in the Journal of International Banking and Financial Law.
Representative experience
Advising trustees in relation to complex amendments to master trust programmes, requested to be made without the consent of the noteholders.
Advising a trustee in relation to a defaulted transaction regarding exercising discretion and holding meetings of noteholders in order to make amendments to enable enforcement.
Advising trustees in relation to unwinding defaulted SIV transactions.
Advising a trustee in relation to the default in payment by an Indonesian issuer.
Advising a trustee in relation to potential defaults as a result of nationalisation of the issuer bank.
Latest thinking and events
Events
June 6-8 2017
Barcelona, Spain