Mark C. Goodman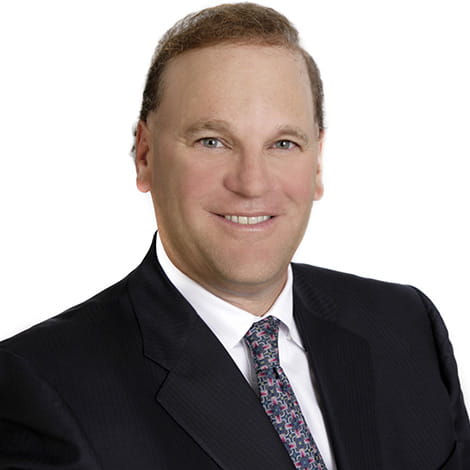 Practice Group
Litigation
High-stakes commercial litigation requires a seasoned lawyer who can confidently steer clients through complex matters. Mark Goodman has long advised clients on their toughest issues. He has led complex, multidistrict litigation, handled class actions and tried cases in state and federal courts across the United States for both domestic and international clients.
As a pioneer in advertising injury claims, Mark has successfully managed — at trial and through dispositive motions — numerous product liability, unfair competition, fraud, and mass tort actions. He has served as lead counsel, coordinating counsel, and court-appointed liaison counsel in class actions and multidistrict litigation involving consumer products, including pharmaceuticals, food, supplements, cosmetics, and medical devices. Mark has handled litigation in matters involving insurance coverage (including insurance bad faith), real estate, contract disputes, and intellectual property cases. His federal and state court appellate and trial experience includes cross-border litigation and landmark California cases involving trademark, trade name, and copyright disputes, as well as other intellectual property, antitrust, privacy, fraud, real estate, and sophisticated business litigation matters.
Mark has published numerous articles on mass tort and class action litigation, insurance coverage, and other complex commercial litigation matters, including articles on "all natural" claims, advertising injury coverage for intellectual property losses, data privacy, and products liability issues arising out of Chinese manufacturing. Mark regularly presents on product liability, risk mitigation, and cross-border disputes. Listed in Who's Who in American Law and a fellow of the American Bar Association, Mark has been regularly recognized as a Northern California Super Lawyer and as a member of the International Who's Who of Professionals.
Representative experience
Successfully defeated class certification and obtained a dismissal in a consumer class action involving alleged mislabeling claims.
Obtained a jury verdict in a breach of contract and breach of fiduciary duty case involving an investment in a pharmaceutical company.
Obtained summary judgment for an insurance company client and an award of more than US$600,000 in sanctions in an insurance bad faith case.
Obtained US$10m settlement of a US$2m claim for U.S. subsidiary of a Japanese technology company in relation to a trade credit claim.
Obtaining dismissal of claims against a Hong Kong-based client for patent infringement, theft of intellectual property, and conversion.
Obtaining summary judgment in a Montana federal court for an insurance company in relation to a bad faith case alleging coverage under an E&O policy.
Successfully resolving hundreds of class actions in the U.S. and in Canada arising out of the largest pet food recall in U.S. history.
2005-2006 and 2008-2011
Northern California Super Lawyers
2009-2010
Product Liability and Mass Tort Defense - Consumer Products
Legal 500 US
Who's Who in American Law
Latest thinking and events
Hogan Lovells Publications
Litigation Alert
Published Works
Retailing Today
Hogan Lovells Events
24 September 2014