Lillian S. Hardy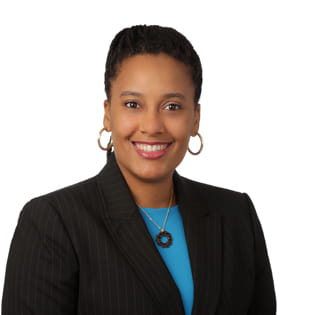 Practice Group
Litigation
In a large-scale investigation or inquiry, clients need to identify core issues and develop strategies to efficiently resolve them. Lillian Hardy has managed wide-ranging investigations for clients on five continents with these goals in mind. She also works with companies to develop and improve their compliance programs.
Lillian focuses her practice on Foreign Corrupt Practices Act (FCPA) investigations, economic sanctions, cybersecurity and data privacy-related investigations, consumer financial protection enforcement actions, and other government investigations.
Clients in the life sciences industry turn to Lillian for representation in investigations and whistleblower litigation involving the Anti-Kickback Statute, the False Claims Act, and the Food, Drug, and Cosmetic Act. Lillian's data privacy and cybersecurity know-how comes from managing incident response, remediation, fact investigation, and notification and reporting obligations in breach incidents for Fortune 500 companies.
Lillian's business-minded and practical client service approach was honed during her year-long in-house secondment at a Fortune 500 multinational conglomerate, where she focused on compliance.
Representative experience
Represent Fortune 500 company in its response to, and remediation of, breach of payment card data.
Represent CEO of prominent agribusiness in investigation into alleged violations of economic sanctions laws and the FCPA.
Represent international company in multi-agency probe into its allegedly corrupt business activities in Brazil.
Represented Fortune 500 company in response, remediation, fact investigation, and notification and reporting obligations in data privacy breach.
Represented pharmaceutical company in criminal investigation and False Claims Act litigation related to alleged violations of Anti-Kickback Statute.
Represented U.S.-based real estate developer in FCPA investigation stemming from its development of commercial properties throughout Mexico.
Represented bank under investigation by the OFAC and the Department of Justice for alleged violations of economic sanctions laws.
Latest thinking and events
Published Works
International Law Quarterly
Hogan Lovells Publications
ADG Insights
Published Works
International Law Office
Published Works
New York Law Journal