Lewis Rinaudo Cohen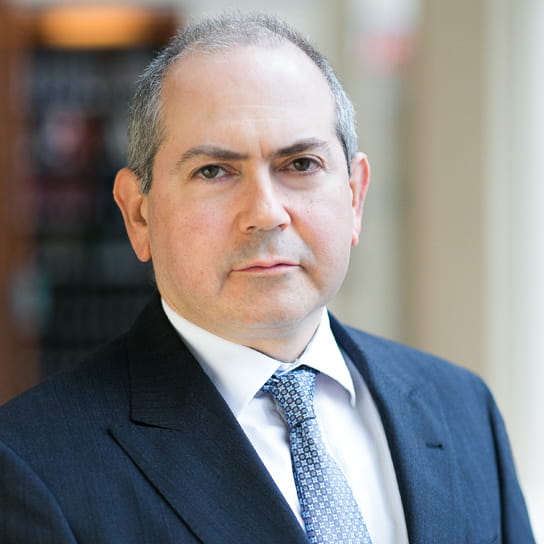 A career-long capital markets lawyer, Lewis Cohen started working in the blockchain space in early 2016 when he was appointed co-head of the Blockchain Task Force created by the Structured Finance Industry Group (SFIG), the trade association for the U.S. structured finance industry, on which Lewis sits on the Board and Executive Committee. Lewis has since advised a range of clients and handled a number of key blockchain projects, including the Cook County, Illinois Recorder's Office pilot to allow blockchain-based real estate transfers. Lewis is also one of the leaders of Hogan Lovells' blockchain industry initiative. Most recently, Lewis and his team have been handling legal issues on a variety of transactions involving the initial sales of cryptographic tokens (sometimes also known as "initial coin offerings" or ICOs.
In the traditional capital markets sector, clients turn to Lewis to help them untangle the web of regulations involved in cross-border transactions. Lewis takes the time to know his clients' business so that he can provide efficient, targeted advice. His experience includes working on some of the first structured finance transactions, including a securitization of credit card receivables by Manufacturers Hanover Trust Company (now part of JPMorgan Chase & Co.).
Lewis enjoys cross-border work because it provides an opportunity to build relationships with clients less familiar with the complexity and interconnectedness of U.S. laws and regulations. While more hands-on time is needed to be successful in this area, the reward for Lewis has been numerous long-term client relationships that lead to referrals across products and jurisdictions.
As a market leader, Lewis has worked on many first and early stage transactions, including some of the first Securities and Exchange Commission-registered cross-border asset backed securities offerings, one of the first securitizations by a Chinese company (China Ocean Shipping Company (COSCO)), many of the first U.S.-placed covered bonds, the first covered bond issued out of Latin America, and one of the first sukuk transactions sold in the U.S. market (financing Palm Jumeirah, an artificial archipelago in United Arab Emirates). Lewis helps clients in transactions involving asset-backed commercial paper conduits, master trusts, as well as more traditional debt and equity transactions. Lewis' clients include Latin America's largest real estate company, Fibra Uno; many of the world's largest commercial and investment banks; and emerging players including Community Investment Management, one of the leading investment funds that invest in loans generated on marketplace lending platforms.
Representative experience
Representation of Fibra Uno, the largest REIT in Latin America, on a jumbo syndicated revolving credit facility led by Santander Bank.
Representation of Morgan Stanley as underwriters' counsel in a cell tower receivable securitization for Crown Castle International Corp.
Representation of Sandler O'Neill & Partners, L.P. on a high-yield bond for CIFC, Inc., designed to fund the risk retention portions of CLO transactions they sponsor.
2015-2017
Capital Markets: Securitisation (Nationwide)
Chambers USA
2016-2018
Capital Markets: Securitisation (USA)
Chambers Global
Latest thinking and events
Hogan Lovells Engage
Hogan Lovells Engage
Published Works
The Power of Protocol
Global Investor Guide - Autumn 2017
Hogan Lovells Publications
Financial Institutions Alert
Hogan Lovells Publications
Hogan Lovells Publications
Brochure