Andrew Lassman
Senior Associate
Tokyo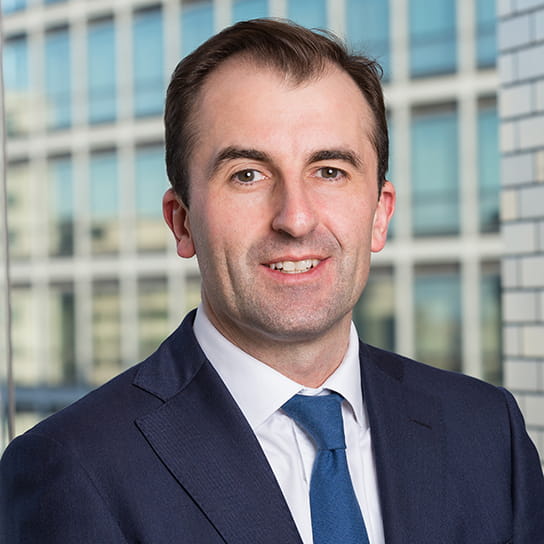 Andrew is a senior associate in the corporate team of Hogan Lovells in Tokyo. Andrew has extensive experience advising clients on mergers and acquisitions, joint ventures and general commercial transactions both in Australia and internationally.
Prior to Hogan Lovells, Andrew was a senior associate in the corporate /M&A team of a leading Australian law firm, where he had a particular focus on the energy and resources sector. His experience in Australia included advising domestic and international clients on the acquisition and disposal of interests in oil and gas, wind farm, coal, iron ore, geothermal, electricity and gas pipeline projects.
Andrew also worked in a Japanese trading house in Tokyo for two and half years, where he advised on outbound M&A transactions and joint ventures across a variety of industries and jurisdictions, including in PNG, Myanmar, India and South East Asia. This experience has provided him with valuable insight into the assessment and execution of transactions from a commercial perspective.
Representative experience
Advising a private equity client on its proposed acquisition of a coal project in Queensland
Advising on investment in industrial salt project and subsequent joint venture in India

Advising a leading Australian energy company in relation to acquisition of a joint venture partner's interest in an offshore gas project (AUD$712 million)

Advising a leading Australian energy company in relation to the acquisition of Queensland petroleum assets (AUD$679.5 million)
Advising various international companies in the proposed acquisition of interests in wind farm projects in Victoria and Western Australia

Advising an international mining group on the proposed acquisition of Australian assets

Advising a Japanese client on its proposed acquisition of Queensland coal interests

Advising a multinational IT company in relation to the divestment of its Australian operations

Advising a multinational biotechnology company on the proposed acquisition of Australian publicly listed business

Advising Origin Energy on its transaction with ConocoPhillips for the formation of the Australia Pacific LNG project (AUD$9.6 billion)

Latest thinking and events
Hogan Lovells Events
Tokyo: 16 November 2017 at 09:30 - 18:00 ; Osaka: 13 November 2017 9:30 - 18:00

Published Works
Thomson Reuters Practical Law
Published Works
Thomson Reuters Practical Law
Published Works
Thomson Reuters Practical Law