Juan Carlos Pondal-Kleber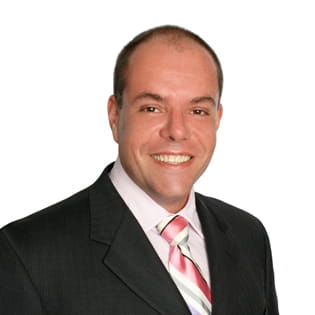 Languages
English, Spanish, Japanese
For nearly two decades, Juan Carlos Pondal has advised domestic and multinational clients on investments and doing business in Venezuela and Latin America.
He focuses his practice on mergers and acquisitions, international business and finance transactions, joint ventures, and technology transfer agreements. He advises new investors in Venezuela on regulatory issues and general corporate governance matters.
Juan has represented clients in the automotive, pharmaceutical, telecommunications, technology, petrochemical, mining, services, and consumer products. He counsels clients on compliance with regulatory requirements on antitrust, e-commerce, pharmaceutical and privacy-related issues.
In 1999, he was awarded Dr. Arminio Borjas's Condecoration by the Caracas Capital District Lawyer's Association.
Representative experience
Assisted Dana Holdings Corp, during the sale of its Venezuelan-based business.
Assisting Affinia Group Inc., in the sale of its filtration business division in Venezuela.
Provided advice to pharmaceutical companies in connection with marketing authorizations, labeling and pricing for pharmaceutical products.
Advice on minimal standards in connection with handling, recording and reporting adverse events related to the use of medicines and recalls process.
Assistance in the process of obtaining mandatory sanitary registry for the commercialization of health products in Venezuela
Advice regarding the content of agreements with Venezuelan public entities for the distribution and sale of medicines.
Assistance regarding required biological analysis conducted by the Venezuelan National Institute of Hygiene for commercialization of medicines
Antitrust advice for a multinational in five countries in Latin America in an acquisition of a majority shareholding in a Venezuelan entity
Regulatory advice and assistance on a divestiture process carried out by a multinational in Venezuela, in the light of an antitrust proceeding.
Assisting a multinational in ongoing regulatory and corporate matters for their money remittance business in Venezuela.
Represent several reinsurance entities in regulatory matters in Venezuela.
Latest thinking and events