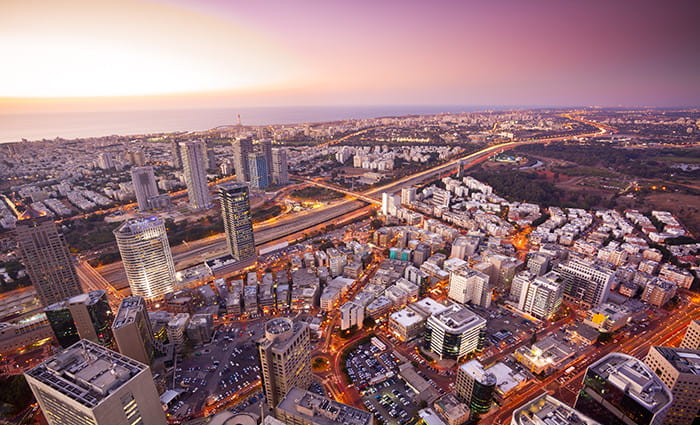 Israel Practice
We understand that doing business in Israel presents a unique set of business opportunities and challenges. Whether you are a foreign company seeking to expand into Israel or an Israel-based company doing business at home or abroad, Hogan Lovells can help you.
Hogan Lovells has a deep and varied history with the Israeli market. We have Israeli Bar Association members, citizens, and fluent Hebrew speakers on our team. We've worked with firms in the life sciences, energy, technology, and infrastructure industries to advance their goals.
We have a regulatory practitioner based in Rehovot, who is dedicated to providing local and real-time support for Israeli medical device and life sciences companies seeking U.S. Food and Drug Administration (FDA) approval.
Key contacts
Press Releases
24 February 2014 - Hogan Lovells has advised Mishmeret Trusts Company Limited in its role as Trustee and Security Agent for the high yield issuance of $800 million of Senior Secured Notes...
Primary Practices and Industries
Representative experience
More than seventy Israeli medical device and diagnostics companies have trusted Hogan Lovells to represent them before the U.S. FDA.
Hogan Lovells has advised the Embassy of Israel to the European Union on EU trade-related matters.
We advised an angel investor in its seed debt and equity investment in an Israeli solar energy technology company.
We advised foreign sovereigns on geopolitical matters involving the region.
We guided the Israel Electric Corporation through the financing of Ashkelon's Rutenberg B coal-fired power project.
Navigator Co., Ltd turned to us for help with multiple Chinese oil companies' acquisitions of gas and oil fields in Israel.
Hogan Lovells aided a top Israeli software firm regarding copyright infringement of its software in the Netherlands and Germany.
Hogan Lovells served as lead counsel for a top U.S. IT firm in arbitration over acquisition of an Israeli software company's assets.
We represented Israel's S1 Corporation in its merger agreement with FundTech, a portfolio company of Clal.
Several top Israeli universities have turned to us for help with federal student financial aid and related matters.
Hogan Lovells knows its medical technology. We've helped many Israeli clients in international trade, IP patent prosecution, and corporate and securities matters.
Hogan Lovells has experience in the international real estate market, helping one Israeli investor on legal matters relating to shopping centers in Hungary.

Latest thinking and events
Hogan Lovells Publications
Client Notes
Hogan Lovells Publications
Client Notes
Hogan Lovells Publications
Hogan Lovells Publications
Client Notes
Hogan Lovells Publications
Insurance Alert