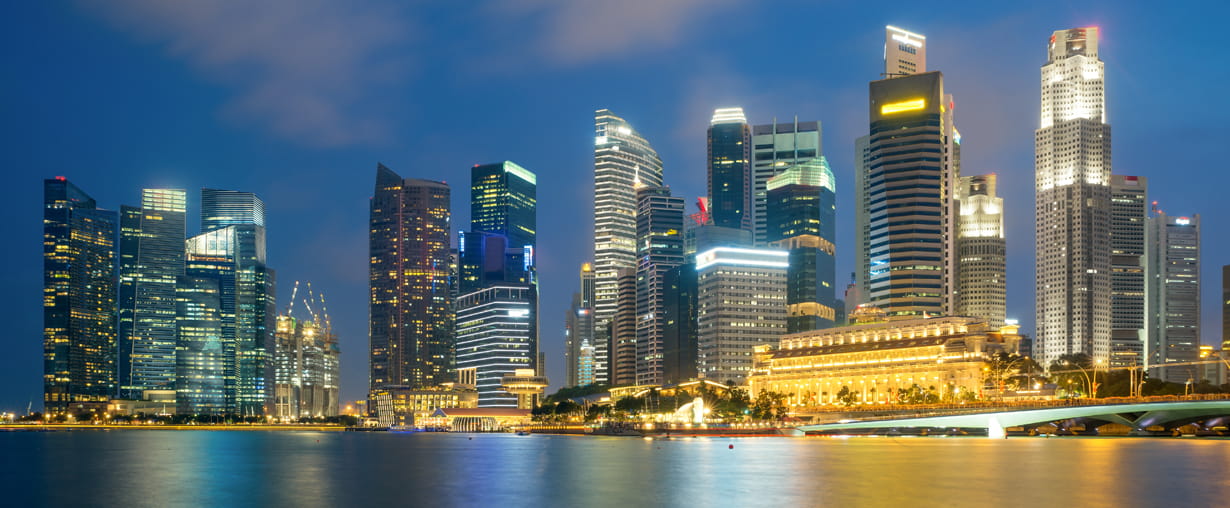 Careers in Singapore
The work of the Singapore office ranges over the whole of the South East Asian region as well as jurisdictions further afield such as the Middle East and India. Through our joint law venture with Singaporean law firm Lee & Lee we are a full service office covering all major practice areas.
Lawyers
Our broad practice provides challenging opportunities for lawyers across a variety of specialist areas. We seek to recruit lawyers who excel in their chosen practice area. To join us, you will have a strong academic background together with excellent relevant experience at a well established firm and be a lawyer qualified in Singapore, England or another common law jurisdiction. You will thrive in the dynamic and multi-cultural atmosphere of our office which includes lawyers from the UK, Australia, Singapore and Malaysia. Many of our lawyers are multi-lingual and qualified in more than one jurisdiction. There are opportunities for secondments not only within the Asia region but throughout the firm globally
Corporate
Finance
Infrastructure, Energy, Resources and Projects
Litigation, Arbitration and Employment
Business Services
Each Business Services department contributes to the firm's efficiency and effectiveness by working to support our clients' needs and helping to ensure the success of the business.The firm's professional departments in Tokyo comprise the following professional areas:
Office Management
Business Development & Marketing
Finance
Information Technology
Human Resources
Knowledge Management
Support Staff
We offer a friendly and supportive environment for the support staff who assist with the smooth-running of the office.
Legal secretaries
Receptionists
General administrative staff
If you would like to register your interest for a position with us, please contact us directly:
Yin Peng Kong
Human Resources Manager
50 Collyer Quay, Singapore 049321
Tel +65 6538 0900
Contact us directly
Equal Opportunities Policy
It is the policy of Hogan Lovells to provide equal opportunities for all employees in relation to recruitment, training and promotion. Decisions in these areas will be made only by reference to the requirements of the job and shall not be influenced by any consideration of gender, race, ethnicity, religion, national origin, gender identity or expression, age, sexual orientation, or disability.
Legal Professionals
Business Services Professionals