Bernardo Herrerías Franco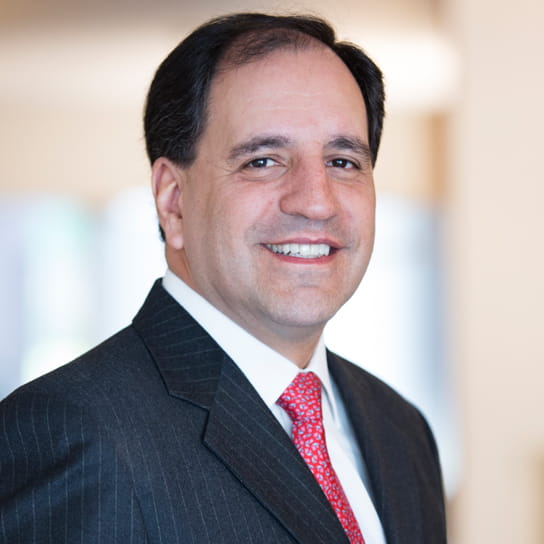 Languages
English, Spanish
Practice Group
Intellectual Property
Bernardo Herrerias has been leading the firm's Mexico Intellectual Property (IP) Practice Group since 2007. Clients look to Bernardo for help with patents, trademarks, copyrights, litigation, and other IP related matters, including confidential information. He provides counseling and enforcement of IP rights for clients, leveraging an active synergy with Customs, the Patent and Trademark Office, the Office of the Attorney General, and other IP-related authorities.
Bernardo, who joined the firm over 30 years ago, represents Mexican and foreign clients in the maintenance of their IP portfolios. He has participated in the revision and amendments of draft reforms to IP law before the Mexican Congress, and IP authorities, both representing clients, and as a member of IP associations. For the past six years, Bernardo has served on the board of the Mexican Association for the Protection of Intellectual Property, and he has been president since 2014. Some of the markets he serves include pharmaceuticals, consumer goods, beauty, technology, computer, music, publishing, and food and beverage.
Applauded for "his sound legal skills, burgeoning prestige, and agreeable manner," Bernardo is recognized by clients, competitors, and colleagues as a respected and notable litigator and counsel. He is also consistently ranked by Chambers Latin America, Latin America's Leading Lawyers for Business, and WTR 1000 World Trademark Review. IAM Patent 1000 2013 called him an "all-around IP master," who is the key to the group's success, and who wins plaudits from peers and clients alike for his "conscientious and practical" approach to contentious litigation matters.
Bernardo holds degrees from the London School of Economics and Political Science and the Universidad Nacional Autonoma de Mexico.
"Bernardo Herrerias-Franco is the lead IP lawyer at the firm, noted for this sound legal skills, burgeoning prestige and agreeable manner."
"Group head Bernardo Herrerías Franco is widely extolled. He is the current president of the Mexican Association for the Protection of Intellectual Property — a role which puts him at the heart of IP developments in the nation."
Representative experience
Representing two major U.S. multinational pharmaceutical companies in patent infringement and annulment actions for an analgesic product.
Handling anti-counterfeiting program for a U.S. multinational company regarding batteries and razors, with more than nine million products seized.
Representing a Japanese multinational electronics company in litigation related to the annulment of a prior registration under well-known grounds.
Representing a Canadian multinational company and its subsidiary in a trademark litigation and transaction for recovering rights over a trademark.
Representing a multinational mining technology company and its Mexican subsidiary in a patent infringement and a number of nullity actions.
Representing a U.S. multinational retail corporation (supermarkets) for trademark prosecution and trademark management portfolio in Mexico.
Representing a global information technology company implementing of the anti-counterfeiting actions related to ink and toner cartridges.
Representing a U.S. multinational technology company in patent prosecution for network technology.
Representing a global multinational alcoholic beverage company in a 3D dispute over the bottle shape.
Advising a multinational food company in its trademark portfolio and litigation.
2018
Intellectual Property
Latin Lawyer 250
2010-2018
Intellectual Property (Mexico)
Chambers Latin America
2018
Intellectual Property
Who's Who Legal
2015-2017
Intellectual Property (Mexico)
Chambers Global
2011-2017
World Trademark Review 1000 (Mexico)
World Trademark Review
2013-2017
IAM Patent 1000 (Mexico)
IAM Patent
Latest thinking and events
Hogan Lovells Events
Tuesday 15 November & Thursday 17 November 2016

Hogan Lovells Publications