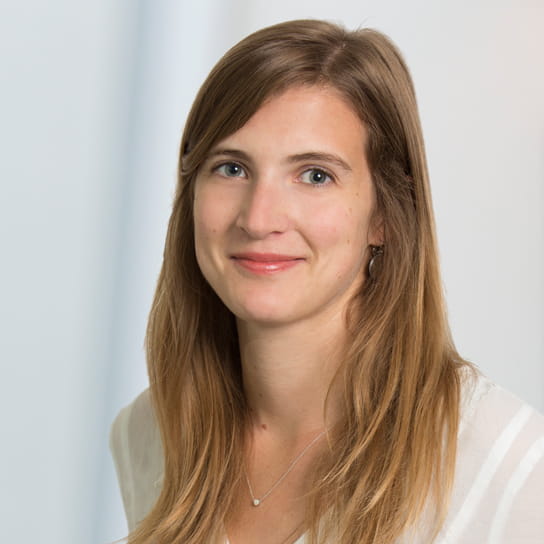 Alison Berthet
Associate, London
After training for two years with us, Alison joined the London arbitration team as a qualified associate in June 2015. She focuses on arbitration disputes with a London connection, be it the governing law of the underlying contract, the seat of the arbitration or the language of the proceedings. She is used to dealing with the ICC and LCIA Rules, and has worked on enforcement proceedings before the English Courts. Alison continues to grow her practice in the energy and natural resources sector.
She also has a longstanding interest, and academic background, in the fast-evolving topic of business and human rights. She is a frequent contributor to our various pro bono projects and provides valuable on-going assistance to the Human Dignity Trust in its efforts to decriminalise homosexuality around the globe. As part of the Business and Human Rights team, she won the Award for International Legal Services at the LexisNexis Legal Awards 2018.
Alison grew up in Paris and moved to London after obtaining her Baccalaureate to study International Relations and History at the London School of Economics, where her passion for law really began. After completing her undergraduate degree with first-class honours, Alison 'converted' to law by taking the Graduate Diploma in Law and returned to the London School of Economics for a Masters in Law focused on public international law (including environmental and human rights law). She then joined us in 2013, a perfect fit for an internationally-minded young lawyer.
As a French and American citizen, with family origins in South America, Alison speaks English, French and Spanish and is particularly attuned to the cultural differences that so often surface in the context of international disputes.
Education and admissions
Education
BSc, London School of Economics
Graduate Diploma in Law, City Law School
Legal Practice Certificate, BPP Law School
LL.M., London School of Economics
Representative experience
Acting for a global energy and petrochemicals company in an ICC arbitration in connection with the sale of crude oil in Gabon.
Acting for a telecommunications companies in a CRCICA arbitration concerning interconnection rates.
Acting for a global energy and petrochemicals company in an ICC arbitration in connection with a pricing dispute in Turkey.
Assisting a multinational energy company regarding a domestic investigation and possible prosecution for complicit liability for war crimes allegedly committed by an African state military.