Dr. Clemens Plassmann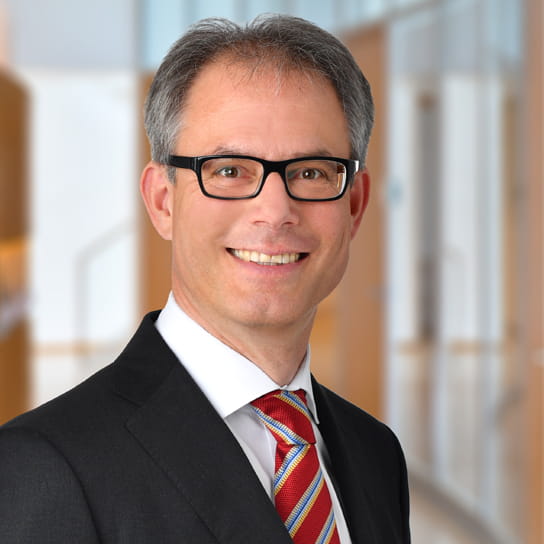 Languages
English, French, German
Practice Group
Intellectual Property
As a partner based in the Düsseldorf office of Hogan Lovells (admission to the bar: 1995), Clemens Plassmann is a leader in intellectual property matters with a focus on technical IP rights (patents and utility models).
Clemens has conducted numerous patent infringement lawsuits before the German civil courts and has worked on parallel validity proceedings before the German Patent and Trademark Office, the German Federal Patent Court, the German Federal Supreme Court and the European Patent Office. He has a great deal of experience in coordinating multi-jurisdictional patent disputes (including arbitrations) in Europe. Clemens is also active in client counselling as regards licensing, transactional IP and the law of employees' inventions. Recently, he is increasingly giving advice on strategic issues related to the upcoming system of the Unified Patent Court in Europe.
According to the Handelsblatt Clemens is one of the 'Best Lawyers 2012' in the field of Intellectual Property in Germany. Likewise, in the Handelsblatt, Clemens has been named as 'one of the best lawyers of Germany 2013' and lawyer of the year 2013 with respect to Information Technology. Also, Clemens is recommended by the International Who's Who of Patent Lawyers 2014 as a 'great strategist'. Moreover, the Managing Intellectual Property Magazine names him as one of the 'IP Stars in Germany 2014'. The JUVE Handbook 2014/2015 mentions Clemens Plassmann as frequently recommended in the field of patent law and explicitly stresses his strength in advising on the legal issues related to the future Unified Patent Court system in Europe. In 2016, Clemens has been named as 'one of the world's leading practitioners' by Who's Who Legal: Patents, 2016.
Recommended lawyer for Patent law
Recommended lawyer for Patent law
2016
"One of the world's leading practitioners" of Patent law.
Who's Who Legal
2015/2016
Recommended lawyer for Patent law
JUVE handbook
2014
IP Star Patents
Managing Intellectual Property
2014
"Great strategist"
International Who's Who of Patent Lawyers