Allison J. Schoenthal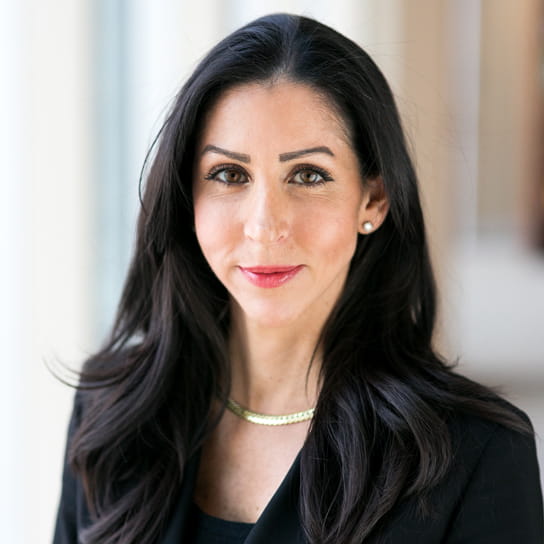 Practice Group
Litigation
As the scrutiny on financial institutions increases, Allison Schoenthal is on the front lines successfully defending clients against suits by consumers and government entities.
Head of our Consumer Finance Litigation Practice, Allison has over a decade of experience representing banks, trusts, lenders, government-sponsored enterprises, private equity companies, and loan servicers. Allison's understanding of the financial services industry and her wealth of experience — handling over 1,000 contract and consumer finance matters — has resulted in a favorable track record for clients in the lending industry.
Allison and her team have obtained important rulings for financial institutions, including setting legal precedent by shielding lenders from claims of negligence, determining the standard for standing in foreclosure actions, and establishing case law upholding the Mortgage Electronic Registration System.
Defending against claims under the Real Estate Settlement Procedures Act (RESPA), Truth in Lending Act (TILA), Fair Debt Collection Practices Act (FDCPA), Telephone Consumer Protection Act (TCPA), Home Owners Equity Protection Act (HOEPA), False Claims Act (FCA), Deceptive Practices Act (DPA), and other consumer lending laws, Allison handles suits filed individually or as part of a mass or class action. She defends clients against enforcement actions and investigations by government entities including the U.S. Attorney's Office and Consumer Financial Protection Bureau (CFPB), and also provides compliance advice and risk assessments.
With an extensive number of cases under her belt, Allison has immense knowledge of the procedures and practices of the New York state and federal courts and is an experienced and effective writer and advocate. She has written countless briefs, authored articles, and handled numerous oral arguments and presentations. Allison has been quoted in The New York Times, Newsday, Bloomberg BusinessWeek, Inside Mortgage Finance, Law360, and the New York Law Journal on consumer finance and mortgage foreclosure issues.
Representative experience
Successfully represents the lending industry, including banks, loan servicers, and trusts, in all New York state and federal courts.
Represents clients in bankruptcy adversary actions and appeals.
Represents servicer and mortgage lender in enforcement action by New York Attorney General.
Represent financial institutions in CFPB investigations and provide compliance advice.
Represents lenders and loan servicers in over a dozen mass and class actions by borrowers claiming entitlement to loan modification or improper denial
Represents lenders and servicers in quiet title actions.
Counsels and defends clients in actions involving mortgage, student, equipment, and auto loans.
Represented a celebrity chef in a suit for the alleged breach of a tour agreement.
Represented owner in a multimillion-dollar real estate and construction dispute between contractors, building owners, and investors.
Successfully defended, through appeal, precedent-setting class actions concerning validity of automatic renewal and late-fee provisions.
2017
Financial Services Regulation: Consumer Finance (Nationwide)
Chambers USA
2013-2017
Business Litigation
Super Lawyers
2011-2015
Business Litigation
New York Super Lawyers
2011-2012
Business Litigation
Super Lawyers: Rising Stars
Latest thinking and events
Hogan Lovells Publications
Published Works
TheStreet
Published Works
Financial Times
Published Works
BNA Bloomberg